127 Reviews, 3 Interviews, 1 Konzertbericht und 3 Festivalberichte
Das Beste davon und mehr könnt ihr hier sehen…
Alben des Jahres: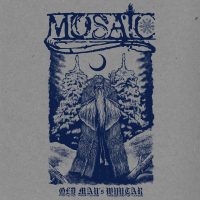 MOSAIC – Old Man´s Wyntar (Review hier)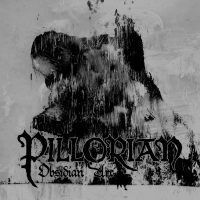 PILLORIAN – Obsidian Arc (Review hier)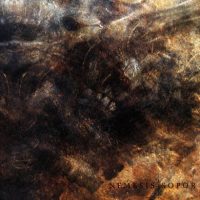 NEMESIS SOPOR – MMXL (Review hier)
MASTODON – Emperor Of Sand (Review hier)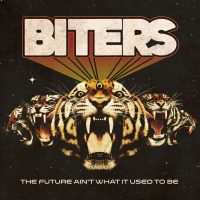 BITERS – The Future Ain´t What It Used To Be (Review hier)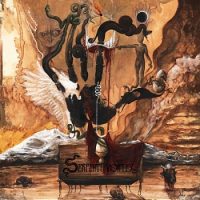 KAOSOPHIA – Serpenti Vortex (Review hier)
NIGHT DEMON – Darkness Remains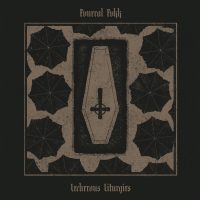 FVNERAL FVKK – The Lecherous Liturgies (Review hier)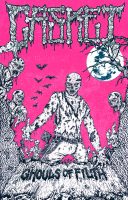 CASKET – Ghouls Of Filth (Review hier)
THE LURKING FEAR – Out Of The Voiceless Grave (Review hier)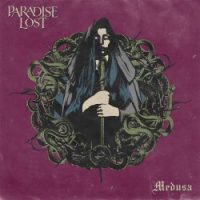 PARADISE LOST – Medusa (Review hier)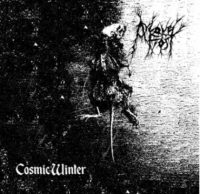 ARCANE FROST – Cosmic Winter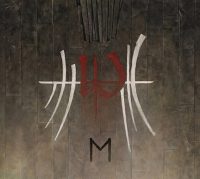 ENSLAVED – E (Review hier)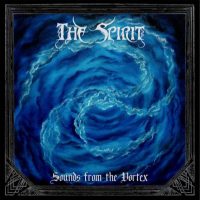 THE SPIRIT – Sounds From The Vortex (Review hier)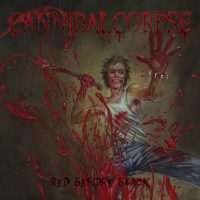 CANNIBAL CORPSE – Red Before Black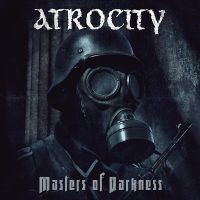 ATROCITY – Masters Of Darkness (Review hier)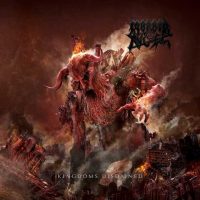 MORBID ANGEL – Kingdoms Disdained (Review hier)
Außerdem sehr gut (alphabetisch):

36 CRAZYFISTS – Lanterns
ATTIC – Sanctimonious
BLAZE OF PERDITION – Conscious Darkness
BLOODWAY – A Fragile Riddle Crypting Clues (Review hier)
Der Anteil von I I an der Miasmal Coronation Split mit Lihhamon
IMPERIOUS – Tales Of Woe – The Journey Of Odysseus, Part II : From Hades To Ithaca (Review hier)
LEK – Shadows Of Black Souls
LIFE OF AGONY – A Place Where There´s No More Pain (Review hier)
RIMRUNA – Der Hatz Entronnen (Review hier)
SPECTRALE – ▲ (Review hier)
STREAMS OF BLOOD – Allgegenwärtig (Review hier)
Der Anteil von SVIERG an der Once Still Cosmos Split mit Fetid Zombie
ULVER – The Assassination Of Julius Caesar
WOUND – Engrained (Review hier)
Das Albumsiegertreppchen:
3. Mastodon – Emperor Of Sand
2. The Lurking Fear – Out Of The Voiceless Grave
1. Paradise Lost – Medusa
Das Demosiegertreppchen:
3. Arcane Frost – Cosmic Winter
2. Casket – Ghouls Of Filth
1. Fvneral Fvkk – The Lecherous Liturgies
Beste Songs 2017:
https://www.youtube.com/watch?v=Z2Fe7trpBlU
Fvneral Fvkk – Underneath The Phelonion
The Spirit – Illuminate The Night Sky
Imperious – Of Casualties (And The Further Way)
Atrocity – Menschenschlachthaus
Bloodway – Don´t Wake The Void
Interviews:
THE GREAT OLD ONES
(Interview hier)
MOSAIC
(Interview hier)
BRODEQUIN
Weltweit das erste Face-To-Face-Interview im neuen Line-Up
(Interview hier)
Konzerte:
PILLORIAN, Valborg, Mosaic, Total Negation
(Konzertreview hier)
THEM
Mein erstes Konzert im Oldenburger Plattenladen MTS, schon cool zwischen den CDregalen zu stehen und ein Konzert zu beobachten. Hier wurde King Diamond gehuldigt und das Konzert war quasi eine halbe Theateraufführung. Geiler Abend!
Festivals:
ASSAULT OF THE UNDEAD – Vol. 1
(Festivalbericht hier)
NETHERLANDS DEATHFEST
Ein Line-Up, welches wir uns nicht entgehen lassen konnten. Im vorfeld war mir nicht ganz klar, ob das BRODEQUIN-Interview zustande kommt, aber das war dann das Beste vom ganzen Festival. Ihr Auftritt und der von CANCER haben uns umgehauen. Auch die von UADA und REGARDE LES HOMMES TOMBER! Leider waren auch einige grottenschlechte Auftritte dabei. Und Hoest bei GORGOROTH war mehr als peinlich, so unendlich betrunken wie er war.
VISBEK ROCKT
(Festivalbericht hier)
PARTY.SAN
Wir haben natürlich wieder das weltbeste Extremmetal Festival besucht und einen Bericht für euch mit vielen Fotos gemacht!
(Festivalbericht hier)
Neuentdeckung des Jahres: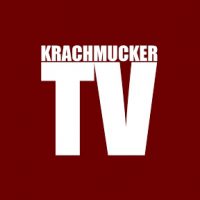 Am 10.4.2017 ging die erste Folge von Krachmucker TV bei YouTube online. Ich bin relativ schnell danach auf das Format aufmerksam geworden, bei dem Seuche von Fäulnis, der sich hier Ernie Fleetenkieker nennt, über Musik und das Drumherum quatscht. Schön logga aussa Hüfte! Die kürzeste Folge bis jetzt (beim Schreiben dieses Textes) lag bei fast 9 Minuten, die längste bei fast 45. Manchmal wird darüber gequatscht, ob früher wirklich alles besser war, dann wieder gibt er jungen Bands Tipps, was es zu beachten gibt in der großen Welt der Musik. Dann wieder geht es darum, was Musik eigentlich BR00TAL macht! Besonders interessant für mich waren die Videos zum Party.San (ich komme auch kurz drin vor, im Fotograben und unser Raphael wurde sogar interviewt) und seine Liste der 25 wichtigsten Alben für den Black Metal. Für meinen Geschmack der interessanteste und authentischste Metal-YouTuber! ABONNIEREN!
Überraschung 2017:
CANCER-Auftritt auf dem Netherlands Deathfest.
Der BRODEQUIN-Auftritt auf dem Netherlands Deathfest.
Obwohl meine Erwartungen gigantisch waren wurden sie übertroffen!
Das Interview hinterher, hat das Ganze dann nochmal getoppt!
Der TRYPTIKON-Auftritt auf dem Party.San, Bombe!
PARADISE LOST´s Medusa, das beste Album seit langem und das überraschend!
CANNIBAL CORPSE´s Red Before Black ist fürmich das beste Album seit The Wretched Spawn. Die letzten haben mich weniger gepackt, dafür dieses umso mehr!
MORBID ANGEL nehmen mit Kingdoms Disdained wieder alles auseinander!
Der Printmagazinmarkt (vor allem der im Underground) ist besser und größer geworden anstatt wie immer behauptet wird, schon längst tot!
Enttäuschung 2017:
SINISTER- Auftritt auf dem Netherlands Deathfest.
Mein zweiter Gig der Holländer, aber das war langweilig, Junge!
DEAD INFECTION-Auftritt auf dem Netherlands Deathfest.
Habe Jahre drauf gewartet aber meine Erwartungen wurden nicht ansatzweise erfüllt, da kam nicht viel rüber!
TERRORIZER-Auftritt auf dem Netherlands Deathfest.
Jesse hätte sich in Grund und Boden geschämt!
Vorfreude 2018:
Arkham Advertiser Fest
WATAIN – Trident Wolf Eclipse + Auftritt auf dem Party.San
MACHINE HEAD – Catharsis + dazugehörige Tour. Angeblich bis zu 3 Stunden Spielzeit ohne Support und Vorband!
NIGHT IN GALES – The Last Sunset
ATROCITY – Okkult II
THE CROWN – Iron Crown
JUDAS PRIEST – Firepower
NECROPHOBIC – Mark Of The Necrogram
SHINING – X–Varg Utan Flock
Neues Album von VOIVOD
Und vielleicht gibt es 2018 ja wirklich ein neues Album von TOOL.
VERHEERER – Kultyst
Anscheinend gibt es ein interessantes neues Album von HYPOCRISY, denn an Heiligabend wurde ein Post bei facebook gemacht, mit dem alten Hypocrisy Logo und den Worten "See You In 2018", ich bin sehr gespannt!
Und natürlich das PARTY.SAN, unser 10.!
Rückblick:
Aus den drei letzten Jahrzehnten die Alben die mich am meisten beeindruckt haben:
2007:
Divine Heresy – Bleed The Fifth
Escapado – Initiale
Hopesfall – Magnetic North
Leng T´che – Marasmus
Shining – V-Halmstad
Watain – Sworn To The Dark
1997:
Benediction – Grind Bastard
Creed – My Own Prison
Deftones – Around The Fur
Dimmu Borgir – Enthroned Darkness Triumphant
Entombed – To Ride, Shoot Straight And Speak The Truth
Fu Manchu – The Action Is Go
Gorgoroth – Under The Sign Of Hell
Grip Inc. – Nemesis
Helmet – Aftertaste
Machine Head – The More Things Change
Nagelfar – Hühnengrab Im Herbst
Napalm Death – Inside The Torn Apart
Paradise Lost – One Second
Totenmond – Väterchen Frost
Ulver – Nattens Madrigal
1987:
Guns´N´Roses – Appetite For Destruction
King Diamond – Abigail
Mayhem – Deathcrush
Napalm Death – Scum