Am 26. Mai werden Nocte Obducta ihr neues Album "Tothollz (Ein Raunen aus dem Klammwald)" veröffentlichen. Ab sofort gibt es mit "Trollgott" den ersten kompletten Song, unterlegt mit Stimmungsvollen Bildern, bei Youtube.
Außer der CD wird das Album wie angekündigt auch als Vinyl erscheinen. Neben der Standard Ausführung (schwarzes Vinyl) wird es eine limitierte Auflage mit weißem Vinyl exklusiv und nur über den MDD Mailorder geben. Alle Editionen nebst Packages sind ab sofort im MDD Online Store als Pre-Order verfügbar.
---
In wenigen Tagen wird das neue und erste Konzeptalbum in der Bandgeschichte EISREGENs – "Fleischfilm" – bei Massacre Records erscheinen (erhältlich als CD, lim. Digipak, lim. Vinyl LP, lim. Box Set und als Download).
Jetzt feiert das offizielle Video zur Single "Tiefrot", bei dem Adrian Keindorf Regie führte, Premiere:
---
Die Österreichischen Thrash/Death Metaller von DARKFALL werden im Herbst ihr neues Album auf unserem dem neu aus der Taufe gehobenen MDD Sublabel Black Sunset veröffentlichen werden. Bereits seit 1995 ziehen die Österreicher ihre Kreise in der Metal Szene. Noch bevor im Herbst mit dem dann sechsten Longplayer ein neues Album auf die Menschheit losgelassen wird, wird noch diesen Sommer das weitestgehend vergriffene 2013er Album "Road To Redemption" als Re-Release über Black Sunset neu aufgelegt.
---
Im Juni werden die Bonner Progressive Black Metaller KLABAUTAMANN ihr neues Album "Smaragd" veröffentlichen. Als weiteren Vorgeschmack hat die Band einen neuen Song zur Verfügung gestellt, "Enemies' Blood":
---
Die österreichischen Mordern Melodic Death Metaller LOST DREAMS werden nächsten Monat ihr neues Album "Exhale" veröffentlichen. Einen weiteren Vorgeschmack aufs Album bieten LOST DREAMS nun mit dem offiziellen Video zum Song "Finding X". Gastvocals bei "Finding X" steuert übrigens Fabio Sevends bei. Das neue Album der Band wurde von Kristian "Kohle" Kohlmannslehner im Kohlekeller Studio gemischt und gemastert. Das Artwork stammt von Emanuel Pichler/EPIC Design. LOST DREAMs Album "Exhale" wird am 26. Mai 2017 bei Massacre Records erscheinen.
---
Als Vorbote zur neuen, multimedialen Edition "3-D Der Katalog" präsentieren Kraftwerk das neue Musikvideo "Die Roboter" so, wie es bei den spektakulären Multi-Media 3-D-Auftritten der Elektronik-Pioniere in den führenden Kunstmuseen der Welt (Museum of Modern Art New York, Tate Modern London, Neue National Galerie Berlin und anderen) in den Jahren 2012 bis 2016 in höchster Bild- und Tonqualität aufgezeichnet wurde.
Die neuen Recordings der kompletten Kraftwerk-Meisterwerke 12345678 wurden live mit atemberaubenden Hi Definition 3-D Visuals und State Of The Art-Audio im Dolby Atmos Surround Sound produziert. Veröffentlichungsdatum der unterschiedlichen Konfigurationen auf Blu-ray, DVD, Vinyl, CD und Download durch Warner Music/Parlophone ist der 26.05.2017.
---
KMFDM, die legendären Industrial Rock-Pioniere, veröffentlichen am 23. Juni die 5-Track-Ep "yeah !"_ bei Earmusic. Ein neues Studio-Album folgt im August 2017.
TRACKLIST (EP)
1. HELL YEAH (Album Version)*
2. FREAK FLAG (Edit)*
3. HELL YEAH (Lord Of The Lost Version)
4. ATTAK 2017 (KMFDM Remix)**
5. HELL YEAH (Edit)
---
Das Gothic-Metal Gespann SHARZALL aus Bratislava kommt mit neuer EP, neuem Video und Details zu ihrem Debütalbum "Black Sun" um die Ecke. Am 17. Mai erscheinen mit der Single "Crisis", dem dazugehörigen Video und der EP "Sereneades from Perdition" die Vorboten zu dem kommenden Debütalbum der Gothic-Metal Schocker, das den Namen "Black Sun" tragen wird und schließlich am 16. Juni das Licht der Welt erblicken wird.
---
Die tschechische Pagan Metal Band ODRAEDIR wird in Kürze ihr Debütalbum "Legends of the Dark Times" veröffentlichen, aus dem der erste Track als Video veröffentlicht wurde.
---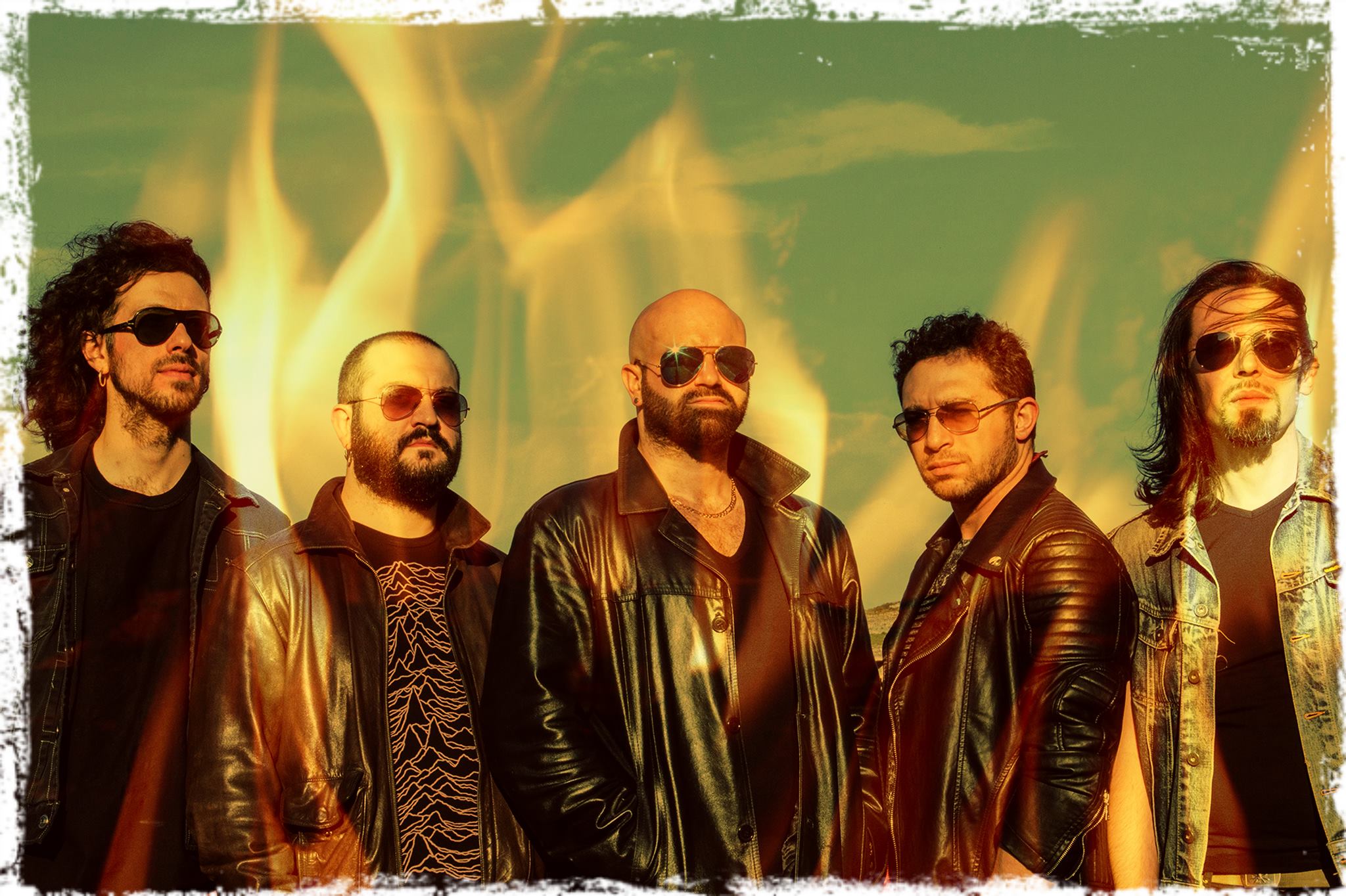 Die italienischen Dark Metaller ECNEPHIAS haben ihre Partnerschaft mit My Kingdom Music verlängert und werden darüber am 7. Juli ihr neues, das sechste Album "The Sad Wonder Of The Sun" veröffentlichen.
Frontmann Lucanian dazu:
"We are a Dark Metal band with growls and a gloomy atmosphere but all in a new way. Our sound is now really obscure and "The Sad Wonder Of The Sun" is at the same time the most catchy and powerful music we have ever recorded. It is Mediterranean Dark Metal at 101%, it sounds more gothic, murky and darker than ever. I know you will love it… and if not… who cares! We simply adore it!"
---