DER WEG EINER FREIHEIT hat aus ihrem kommenden Livealbum "Live in Berlin" den Track "Ewigkeit" veröffentlicht. Das Album erscheint am 1. März bei Season Of Mist.
Sänger Nikita Kamprad kommentiert: ""Ewigkeit" as the first premiere of this live album is the first song we have ever written and still it's one of our favourite songs to play live. We hope you enjoy!"
VÖ: 1.3.2019 via Season Of Mist: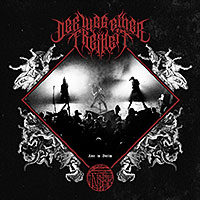 ---
Continue reading →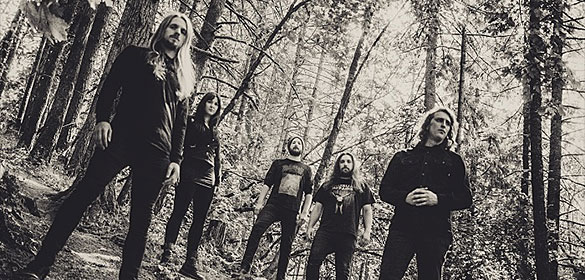 Die Doom Metaller MAESTUS haben ein neues Lyric-Video zum Titeltrack ihres neuen Albums "Deliquesce" veröffentlicht, welches am 8.2. via code666 erscheinen wird.
---
Continue reading →
Die schwäbischen Power Metaller BRAINSTORM lassen es vor ihrer am 17. Januar beginnenden Europa-Tour noch mal krachen: Völlig unerwartet veröffentlicht die Band nämlich mit "Secrets And Related Lies" einen brandneuen, bisher unveröffentlichten Track.
Sänger Andy B. Franck kommentiert:
"Unsere "Midnight Ghost" Tour startet ja bald und wir wollten es vorher noch mal ein bisschen krachen lassen. Unsere Fans haben "Midnight Ghost" zu einem der erfolgreichsten Scheiben in der Geschichte von Brainstorm gemacht – und so wollten wir uns für den großartigen Support bedanken. Wir freuen und mega, euch alle auf Tour zu sehen! Textlich geht es in "Secrets And Related Lies" um virtuelle Gewalt, Vertrauensverlust und Missbrauch."
Brainstorm "Midnight Ghost" Tour
Supports: Mob Rules & Gloryful
17.01.19 Hamburg (DE) – Logo
18.01.19 Essen (DE) – Turock
19.01.19 Mannheim (DE) – MS Connexion
20.01.19 Paris (FR) – Petit Bain
21.01.19 Colmar (FR) – Le Grillen
22.01.19 Nijverdal (NL) – Cult Art
23.01.19 Berlin (DE) – BiNuu
24.01.19 Munich (DE) – Backstage
25.01.19 Prague (CZ) – Nova Chmelnice
26.01.19 Zlin (CZ) – Masters of Rock Café
27.01.19 Budapest (HU) – Barba Negra
29.01.19 Ljubljana (SK) – Octobar
30.01.19 Ingolstadt (DE) – Eventhalle Westpark
31.01.19 Pratteln (CH) – Z7
01.02.19 Memmingen (DE) – Kaminwerk
02.02.19 Stuttgart (DE) – clubCANN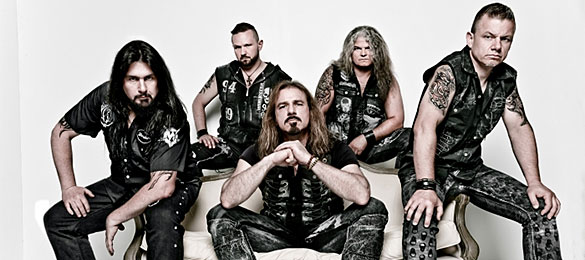 ---
Continue reading →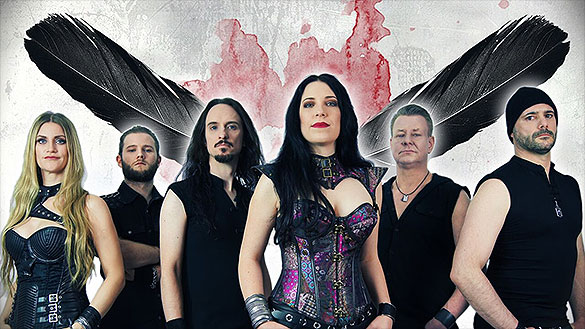 Neues Jahr, neues Line-up! AETERNITAS verkündeten vor kurzem, dass Sänger Oliver Bandmann die Band aus beruflichen Gründen verlasssen hat. An seiner Stelle wird Alex Hunzinger den männlichen Leadgesang übernehmen, der bereits auf den ersten Alben als Lead Sänger im Einsatz war und auf den letzten 2 Alben die Backing Parts und Growls ablieferte.
Das neue Line-up von AETERNITAS besteht aus Sängerin Julia Marou, Sänger/Gitarrist Alex Hunzinger, Keyboarderin Anja Hunzinger, Leadgitarrist Daniel T. Lentz, Bassist Rick Corbett und Drummer Frank Mölk. http://www.aeternitas.info
(Photo by Roman Hunzinger)
---
Continue reading →
Die schwedischen Symphonic Black Metaller MIST OF MISERY werden Mitte April ihr neues Album als 2CD-Edition veröffentlichen. Ein erster Teaser gibt kurze Einblicke in das, was da über Black Lion Records auf uns zukommt (u.a. mit Stormblast ein Dimmu Borgir Cover) ).
VÖ: 12.04.2019 via Black Lion Records: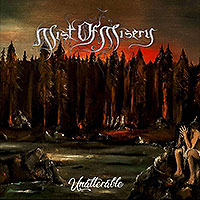 ---
Continue reading →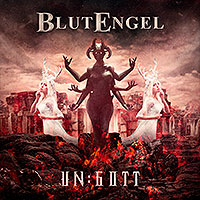 Zwei Jahre nach dem Top-5 Album "Leitbild" und mit drei Vorabsingles im Rücken veröffentlichen BLUTENGEL ihr neues Album "Un:Gott". Wo vor genau 20 Jahren mit "Child Of Glass" die Reise begann, schließt sich der Kreis nun, denn "Un:Gott" schlägt den Bogen von der Frühzeit bis in die Zukunft.
"Un:Gott" erscheint in folgenden Versionen:
Die Einzel-CD mit dem Album, ganz pur und mit dem wunderschönen Booklet. Ein bisschen mehr gibt es auf der Deluxe-Doppel-CD im Digipak mit 9 Bonustracks. Schallplattenliebhaber greifen lieber zum limitierten blutroten Doppelvinyl im edlen Gatefold, das das Artwork dank seiner schieren Größe perfekt zur Geltung bringt. Das Vinyl kommt inklusive Downloadcode.
Das absolute Maximum ist dann das limitierte Boxset, das wirklich das ganze Programm bietet: Neben der Deluxe-Doppel-CD gibt es exklusiv in diesem Paket das exklusive Minialbum "Demons Of The Past", in der Blutengel ihre ganz eigenen, charakteristischen Versionen von Chris Pohl's Lieblingsstücken aus den Achtzigern präsentieren. Zusätzlich hat sich Chris mit Alchemy of England zusammengesetzt und einen exklusiven handgemachten Kreuz-Anhänger designed. Der massive Anhänger von 6,4 cm Länge besteht aus Metall und hat das Bandlogo auf beiden Seiten eingeetched – das hält für die Ewigkeit.
---
Continue reading →
Die Londoner Female Alternative Metal Band THE MARIANA HOLLOW hat mit "Circus" einen ersten Song von ihrem dritten Album "The Abandoned Parade" als Lyric-Video veröffentlicht. Abgemischt wurde das Werk von Daniel Bergstrand (In Flames, Behemoth, Soilwork, Meshuggah and Pain of Salvation).
---
Continue reading →
Die Norwegischen Black Metaller haben einen neuen Song veröffentlicht. "Dødskamp" ist der Vorbote auf ein neues Album, das in diesem Jahr bei Season Of Mist erscheinen soll.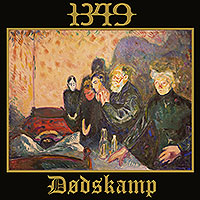 Regarding the single, 1349 guitarist Archaon comments: "Munch is arguably the biggest Norwegian artist throughout history, together with Edvard Grieg, I suppose. His works are tremendously dark and eerie, reflecting a lot of anxiety, pain and loneliness, in the way I perceive them. So, it suited us perfectly. I chose the work "Dødskamp" which directly translates "Death Struggle" and speaks volumes for itself. It was an emotionally Heavy task, and also a completely new way to compose. As well as some very long nights, bereaved of sleep. In the end though, it was worth it. This is the soundtrack to the dilemmas of mortality."
---
Continue reading →
Die Symphonic Black Metal Band LEMURIA aus Belgien hat ein Lyric Video zur neuen Single "Deceptive Hibernation" veröffentlicht, das man sich hier ansehen kann.
Der Song stammt vom kommenden Album "The Hysterical Hunt" – gemischt und gemastert von Yarne Heylen – das am 18. Januar bei Massacre Records erscheint und Gastvocals von Alexandra Kastrinakis (Daedric Tales) beinhaltet und auf dem der belgische Schauspieler Herbert Flack als Erzähler fungiert.
Die Record Release Show wird am 15.02.2019 im JH Vizit in Wilrijk, Belgien, stattfinden.
Continue reading →
Mit "When The World Becomes Undone" veröffentlichen A PALE HORSE NAMED DEATH die dritte Single aus dem gleichnamigen Studioalbum, welches am 18.01.2019 über Long Branch Records / SPV erscheint.
---
Continue reading →