Die finnische Dark Metal Band KAAMOS WARRIORS hat ein neues Video zum Song "Tuli" veröffentlicht. Der Track stammt vom dritten Album "Kirous", das im Dezember bei Inverse Records erschien.
facebook.com/KaamosWarriorsOfficial / kaamoswarriors.bandcamp.com
Mikko Ojala comments: "The theme of the song is fire but we wanted the video to portray the brutal coldness of the North, the snow and the ice."
---

Die griechischen Melodic Death Metallers AETHERIAN haben den neuen Track "Primordial Woods" veröffentlicht, bei dem Sakis Tolis (Rotting Christ) die Band gesanglich unterstützt. facebook.com/Aetherianband/ / aetherianband.bandcamp.com
The band states of the song: "These past few years our planet is experiencing a rapid change of the global climate. The extent of fires in Australia, the Amazon rainforest and the Siberian boreal forest, shows us that the worst-case scenario is right on our doorstep. The destruction of wildlife's natural habitat diminishes biodiversity and is disrupting the balance of every ecosystem. The damage we now cause might as well be irreversible. "Primordial Woods" is a song about our world's forests. Preserving their magic and passing it over to the next generations is our duty. Let's not make the same mistakes as those before us did."
---

Die norwegische Black'n'Roll Band VREID hat die Veröffentlichung ihres neuen Albums "Wild North West" angekündigt, das am 30. April über Season of Mist erscheinen wird. vreid.no / facebook.com/vreidofficial
Das neunte Album der Band ist nicht nur eine Sammlung von Songs, sondern ein Konzeptalbum, das parallel zu einem ganzen Film entstanden ist. In acht Kapiteln wird der Hörer mitgenommen auf eine Reise tief in die Berge, an einen dunklen Ort, an dem die Grenzen zwischen Realität und Fantasie verschwimmen und der Tod nur einen Schritt hinter einem liegt: Der wilde Nordwesten. Ein Teaser ist nun online gegangen.
VREID songwriter and bass player Jarle Hváll Kvåle comments: "Ever since February 2020, we have been working like hell on this new project. The only short break was when we hosted the livestream from my mountain farm last summer. This project has become all-consuming, and the hours we put into it is just insane. Most of the music was written during winter/early spring least year, and lyrically I started to work on this concept story. Then, me and movie producer Håvard Nesbø who did the lyric videos for «Lifehunger» and produced our livestream started talking about taking things further. I brought up this wild idea of doing a series of music videos, one for each song and then build these together as a movie. A movie that is the actual album. Håvard who has no limits on his lunacy jumped on board, and we never looked back.
This became the most creative adventure I have ever worked on. The whole process of writing music, recording and mixing it, writing lyrics, making the script for the movie, the actual filming and editing it and working on the design all got tangled up in one twisted world, where all these elements influenced and colored each other. It's given a whole new dimension to our art. The result is 'Wild North West'. This as DIY as it gets, and it's OUR story.
With 'Wild North West' we have the whole legacy in our backpack, but with new adventures and visions fulfilled. From the most extreme and intense we have ever done to a heavy and melodic world where we open new doors. VREID's origin is rooted in the blend of the aggressive 80ies metal, the grooving 70ies heavy rock and the northern black metal of the 90ies. This is our DNA and this is the spirit of Sognametal.
Welcome to the Wild North West."
---

SOMBRIA ist ein Melancholic Dark Metal-Projekt, das von dem Sänger/Songwriter "Valentina Devin" und dem Gitarristen/Komponisten "Raven Seven" gegründet wurde. Die Band hat ein internationales Line-Up mit Mitgliedern aus Norwegen, Griechenland und Mexiko. SOMBRIA haben ihr Debütalbum "Chirographon Dei" am 27. November 2020 bei Inverse Records veröffentlicht und mit "Ballet of Sadness" einen weiteren Song daraus online. facebook.com/sombriaofficial
"Ballet of Sadness" a song that portrays the struggle, the pain, the beauty and divinity behind art. Being an artist is something that words can hardly describe. Giving your body and soul in exchange of mastering your precious gift, the only thing that gives you peace, serenity and purpose while at the same time breaks you down.
This piece is dedicated to all the people who in spite all the odds persevere, commit to the fullest and never cease till they achieve the best, not only on their field but as humans as well.
Director: Pavel Danilyuk/ Dimi De San
Producer: Dimi De San
Editing: Dimi De San
Special thanks to Pavel Danilyuk.
---

MÅNEGARM veröffentlichen ihr 2013er Album "Legions of the North" am 26.3. bei Black Lodge Records auf Vinyl. www.facebook.com/blacklodgerecords/posts/3582412345206584
Info: "Get the double gatefold LP with black vinyl or order the special edition with the green vinyl. There's no time to waste; make sure to get this beauty and add to your Månegarm vinyl collection!"
---
Die Death Metaller DEBAUCHERY haben das offizielle Video zur ersten Single vom kommenden Album "Monster Metal" veröffentlicht. Auf YouTube gibts ein Video zu "Bloodking" – mit Gastvocals von Tim "Ripper" Owens. Das Cover Artwork des Albums wurde von Mastermind Gurrath selbst gestaltet. Dennis Ward kümmerte sich um den Mix und das Mastering der Songs.
www.debauchery.de / facebook.com/DebaucheryBand
"Monster Metal" erscheint am 21. Mai bei Massacre Records und wird als 3-CD Digipak, limitierte Vinyl LP in verschiedenen Farben, streng limitiertes Box Set mit exklusivem Inhalt sowie in digitaler Form erhältlich sein. Hier kann man es bereits vorbestellen bzw. sich vormerken » https://lnk.to/monstermetal
---

Am 29. Januar ist bei Northern Silence Productions das neue Album der Schweizer Black Metal Band HÅN erschienen. Das 46-minütige Werk mit dem Titel "Breathing the Void" ist das zweite Album der Band un dihr könnt es euch beim YouTube Kanal Black Metal Promotion in voller Länge anhören. thetruehohn.bandcamp.com / facebook.com/NorthernSilenceProductions
---

Am 29. Januar ist bei Northern Silence Productions das neue Album der deutschen Atmospheric Black Metal Band BILWIS erschienen. Das 22-minütige Werk mit dem Titel "Sagenwelt " könnt ihr euch beim YouTube Kanal Black Metal Promotion in voller Länge anhören. "Sagenwelt" wurde aufgenommen, produziert, gemischt & gemastert im April, Mai & Juni 2020 in den "Gates Of Neverland" Studios. facebook.com/Bilwis / facebook.com/NorthernSilenceProductions
Info: Das Konzept von Bilwis umfasst alte europäische Märchen und Mythen und kleidet sie in ein Gewand aus rauem, aber melodischem und atmosphärischem Black Metal mit deutschen Texten – eine Reise in die Welt der vergessenen Träume, Wölfe, Geister, Zwerge, Meerjungfrauen, Trolle, Elfen, Vampire & Riesen.
---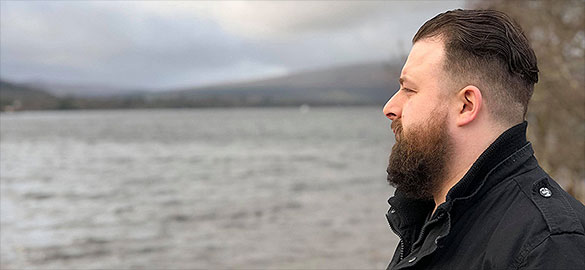 Am 29. Januar ist bei Northern Silence Productions das neue Album der schottischen Atmospheric Black Metal Band AONARACH erschienen. Das 37-minütige Werk mit dem Titel "I" könnt ihr euch beim YouTube Kanal Black Metal Promotion in voller Länge anhören. facebook.com/aonarachofficial / facebook.com/NorthernSilenceProductions
Info: Aonarach is the brainchild of Tom Perrett, the man behind Scottish Atmopspheric black metal project Ruadh. Designed to be darker and colder than Ruadh, Aonarach boasts a more black metal outing. Viceral and unforgiving in parts but open and cold in others. Screaming vocals provided by Alex Vogel which are in line with more traditional black metal. Aonarach means Isolation or Lonliness in Scot's Gaelic and the composition was as a result of the ongoing Global situation which led to a feeling of total isolation at the beginning. Cold and harsh in parts, open and expansive in others it is the perfect representation of Scottish sorrow and a pagan black metal album which should appeal to even the most ardent purist of the genre. FFO Emperor, Burzum and some more modern acts like Forteresse.
---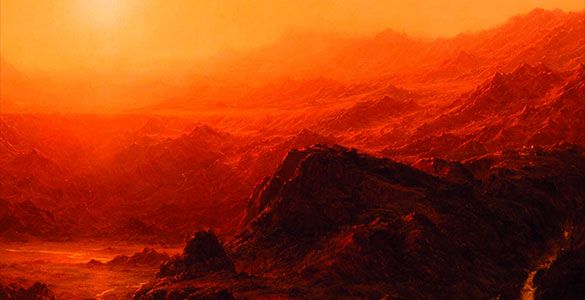 Am 29. Januar ist bei Northern Silence Productions das neue, das 3. Album der Atmospheric/Melancholic Black Metal Band ANTIGONE'S FATE erschienen. Das 42-minütige Werk "Fragemente" könnt ihr euch bei Black Metal Promotion in voller Länge anhören.
facebook.com/Antigonesfate / facebook.com/NorthernSilenceProductions
Info: ANTIGONE'S FATE was founded in 2015 as a sideproject at first. Ruun started it because the songs that have been written in a very sinister episode were quite too dark for the band they were supposed to be released with.
There weren't any plans to release those songs in a professional way until life striked again. Within two weeks he entirely wrote all songs for ANTIGONE'S FATEs debut "Insomnia" and recorded them afterwards in another two weeks to channel his experiences. At the same time there were still many fragments, ideas and even complete songs left that have been created over the years.
While "Insomnia" was just the beginning of road, the real voyage consists of different single chapters. "Zum Horizont…" is where the anguishing journey gained momentum – til' finally "Fragmente" closes the circle.
---