Am 01. März erscheint das DYING EMBERS Debut Album "Where Shadeless Dwell Frozen" auf Black Sunset /MDD. DYING EMBERS ist das Solo Projekt von von Jürgen Schurz (Unhallowed) und das Album bietet euch 10 Tracks melancholischen Melodic (Death) Metals, welches im Soundtempel Studio Freilassung (u.a. Walachia) von Stefan Traummüller produziert wurde. Als Kostprobe vorab gibt es ab sofort den Track "Beyond The Crimson Haze" als Lyric Video.
VÖ "Where Shadeless Dwell Frozen" am 1.3.2019 auf Black Sunset /MDD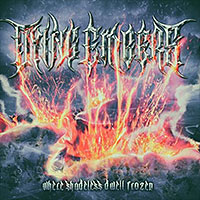 ---
Continue reading →
Die NDH-Newcomer SCHATTENMANN veröffentlichen ihr zweites Album. "Epidemie" erscheint am 05.07.2019 und stellt zeitgleich das AFM Records Debüt der Nürnberger dar. Dieses neue Kapitel der Bandgeschichte läuten SCHATTENMANN mit der ersten Single "Kopf durch die Wand" ein.
Die ersten Hörproben des neuen Albums gibt es auf der Headliner-Tournee von SCHATTENMANN zu hören, welche heute startet: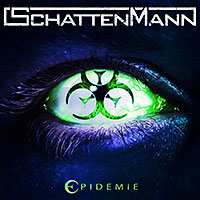 15.02. Leipzig – Hellraiser
16.02. Berlin – Privatclub
22.02. München – Feierwerk
23.02. Nürnberg – Cult
01.02. Zofingen – (CH) Oxil
02.03. Frankfurt – Das Bett
08.03. Flensburg – Roxy
09.03. Hamburg – Markthalle
22.03. Bremen – Tivoli
23.03. Hannover – Subkultur [Sold Out]
---
Continue reading →
Continue reading →
Die Epic Melodic Death Metaller HELL'S GUARDIAN sind mit einem brandneuen Lyric-Video für ihre dritte Single "My Guide My Hunger " aus dem neuesten Album "As Above So Below" am Start. Als Gastsänger wirken Adrienne Cowan von Seven Spires und Marco Pastorino von Temperance mit.
VÖ "As Above So Below" am 14. September 2018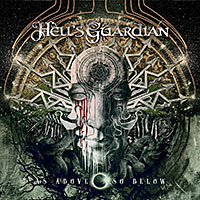 ---
Continue reading →

Die blackended Death Metaller von GODSKILL haben einen neue Videoclip zum Song "Ungodly Is The Flesh" veröffentlicht. Der Song stammt vom aktuellen Album "The Gatherer Of Fear And Blood", welches seit November im Handel ist. Gedreht wurde der Clip im Dezember und Januar auf Burg Helfenberg bei Ilsfeld unter Mithilfe des Schadda Wesa e.V. einer Fasnetgruppe, die die Dämonen und dunklen Feen im Video spielen und auch die entsprechenden Masken und Kostüme bereitgestellt haben.
---
Continue reading →
Der Dark Metal Solokünstler BEN BLUTZUKKER veröffentlicht am 13. Februar seine neue Single "Queen Of The Nite (feat. Liv Kristine)", zu der es auch bei YouTube ein ansprechendes Lyric-Video mit passenden Lego-Figuren gibt. Weitere Infos unter https://benblutzukker.bandcamp.com/ oder https://ben.blutzukker.com/
VÖ "Queen Of The Nite" am 13.2.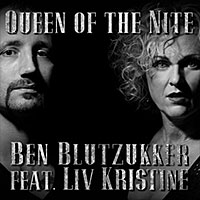 ---
Continue reading →
Als zweiten Song von "Klassik und Krawall" kann man sich "Brot und Spiele" in der Live-Krawall-Version ansehen.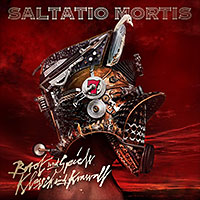 Mit der "Klassik und Krawall"-Edition legen SALTATIO MORTIS am 22. März auf zwei CDs ein stilistisches Gesamtkunstwerk vor, das kontrastreicher nicht sein könnte: Auf CD 1 sind Studiofassungen ihres aktuellen Top 1-Albums "Brot und Spiele" in klassischen Versionen zu hören, auf denen Saltatio Mortis von einem Orchester unterstützt werden. CD 2 beinhaltet dagegen rohe, ungefilterte Konzertaufnahmen, auf denen die unbändige Live-Energie ihrer schweißtreibenden Auftritte fast körperlich spürbar ist.
https://brotundspiele.saltatio-mortis.com/
---
Continue reading →
Die Black Metaller DER WEG EINER FREIHEIT streamen ihren zweiten Song, "Repulsion", vom kommenden Livealbum "Live In Berlin":
VÖ "Live in Berlin" am 1. März via Season Of Mist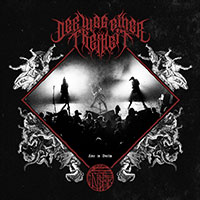 ---
Continue reading →
Die finnischen Gothic Doom Metaller MARIANAS REST veröffentlichen im April ihr zweites Album mit dem Titel "Ruins" am 26. April. Zu sehen und zu hören gibt es die erste Single "Restitution":
VÖ "Ruins" am 26.4. bei Inverse Records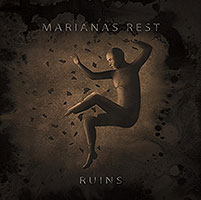 ---
Continue reading →
Die Ukrainische Black Metal Band DRUDKH streamt den Track "Autumn in Sepia", der aus der neuen Compilation "A Few Lines in Archaic Ukrainian" stammt. Die Compilation, die am 5. April über Season of Mist weltweit veröffentlicht wird, bündelt die Songs aus den Split-EP's der Band mit HADES ALMIGHTY, GRIFT und PAYSAGE D'HIVER. Bisher war diese Zusammenstellung von Songs nur auf limitiertem Vinyl erhältlich, wird aber nun auf Digipak und Kassette veröffentlicht.
VÖ "A Few Lines in Archaic Ukrainian" am 5.4. via Season Of Mist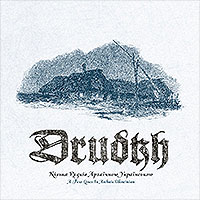 ---
Continue reading →