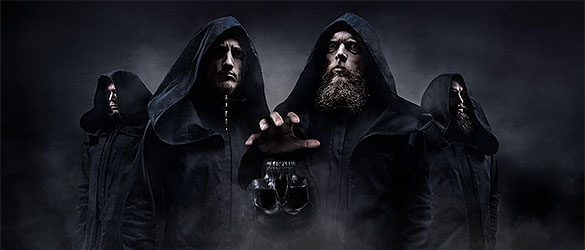 Am 15. Februar veröffentlichen die Blackened Death Metallers DIABOLICAL via Indie Recordings ihr sechstes Album mit dem Titel "Eclips". Mit "We Are Diabolical" ist ein Vorabtrack bereits zu hören und zu sehen.
DIABOLICAL mit SEPTIC FLESH + KRISIUN + XAON + SCIENCE OF DISORDER + DEADSHAPE FIGURE
08.03.2019 DE Turock Essen
09.03.2019 NL Willemeen Arnhem
22.03.2019 CH Pont Rouge Monthey
05.04.2019 AT Szene Vienna
---
Die kanadischen Post Black Metaller NUMENOREAN haben mit "Regret" den ersten Song von ihrem neuen Album "Adore" veröffentlicht. Das Album erscheint am 12. April bei Season Of Mist.
VÖ "Adore" am 12.04. bei Season Of Mist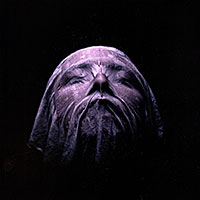 ---

Die Neofolk Band HEILUNG werden im Mai 2019 ihr neues Album "Futha" via Season of Mist veröffentlichen. Die Band kommentiert den Albumtitel wie folgt: "The majority of full rune set inscriptions start with 'Futha', and is known to us as the first four letters in all runic alphabets. It is considered that our forefathers saw magic potential in engraving the full rune line, but there is also great significance in the beginnings. Science has no key for the meaning of only engraving the first couple of letters yet, but there is, of course, a surplus of theories. One of the theories we found inspiration in, is that 'Futha' holds the meaning of fertility and female gender. As 'Ofnir' focused on war and masculine notions, the great healing power of female wild strength is evoked in Futha. Those who have been present at a birth or have seen lionesses hunting know the spirit, and we welcome and embrace it in the sounds that were born during the creation of 'Futha'."
---
Die Goth Metal Band DEAD REGISTER hat ein Video zum Track "Captive" veröffentlicht, der von ihrer bereits veröffentlichten, gleichnamigen EP stammt. https://deadregister.bandcamp.com/
VÖ "Captive" EP am 2.11.2018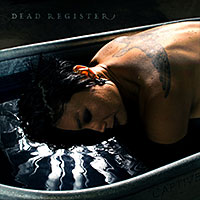 ---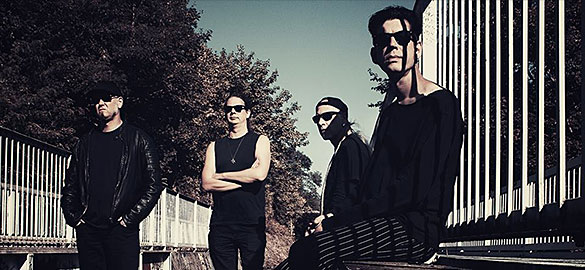 Am Montag den 21. Januar startete die Crowdfunding Kampagne zum neuen GOLDEN APES Album "Kasbek" auf https://www.startnext.com/goldenapeskasbek2019.
Worum es, erklärt die Band wie folgt:
"..2018 markierte das 20. Jahr in der Bandgeschichte der Golden Apes und das größte Geschenk, das wir uns selbst hätten machen können, war die Arbeit an einem neuen Album, welches wir nun in Eigenregie auf CD & Vinyl veröffentlichen wollen. Da der Anlass nach dem Bestmöglichen verlangt, benötigen wir euren Support, ideell und finanziell. Wir wollen davon die Studio-und Produktionskosten bezahlen. Als Anerkennung für eure Unterstützung haben wir uns ein paar besonders erlesene und exklusive 'Dankeschöns' überlegt, von denen wir hoffen, dass ihr sie lieben werdet. Such dir dein ganz persönliches 'Dankeschön' aus und sei dir unserer unendlichen Dankbarkeit gewiss. …Sei dabei und hilf uns dieses neue Kapitel der Golden Apes mit zu gestalten…"
Hier geht es zur Unterstützung: https://www.startnext.com/goldenapeskasbek2019
www.facebook.com/GoldenApes / www.goldenapes.com
Next Shows:
26.01. Leipzig – Moritzbastei
02.03. Leeds (UK)
23.03. Berlin – Dark Spring Festival
19.04. Voronezh (RUS)
20.04. Moskau (RUS)
21.04. St. Petersburg (RUS)
07.06. Leipzig – WGT
22.06. Hannover – Bruit de la Cave Festival
---
"The Raven", inspiriert von Edgar Allen Poe, ist der dritte Track, den die Griechen ROTTING CHRIST vor VÖ ihres nächsten Albums "The Heretics" veröffentlichen. Das Album erscheint am 15. Februar bei Season Of Mist.
VÖ "The Heretics" am 15. Februar bei Season Of Mist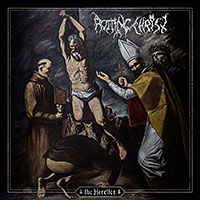 ---
Die italienischen Melodic Death Metaller BLACK THERAPY haben mit "Dreaming" einen neuen Song im Vorfeld zu ihrem am 15. März erscheinenden Album "Echoes Of Dying Memories" veröffentlicht. https://www.facebook.com/blacktherapyband/
"We wanted the video for "Dreaming" to be very straight-forward and in-your-face and we think that Andrea from Dvision Zero really nailed it. We already worked with him years ago and it felt pretty natural for us to ask him if he wanted to work on our new videoclip.
We hope everyone will enjoy the fast-pace of this video as much as we do!"
"Echoes Of Dying Memories" VÖ 15.3.2019 via Black Lion Records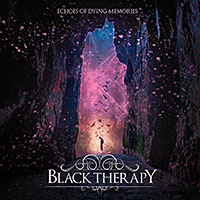 ---
DER WEG EINER FREIHEIT hat aus ihrem kommenden Livealbum "Live in Berlin" den Track "Ewigkeit" veröffentlicht. Das Album erscheint am 1. März bei Season Of Mist.
Sänger Nikita Kamprad kommentiert: ""Ewigkeit" as the first premiere of this live album is the first song we have ever written and still it's one of our favourite songs to play live. We hope you enjoy!"
VÖ: 1.3.2019 via Season Of Mist: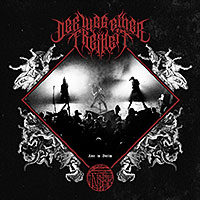 ---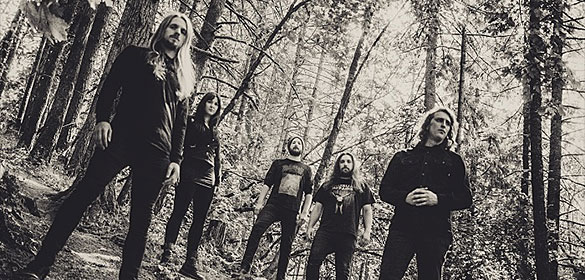 Die Doom Metaller MAESTUS haben ein neues Lyric-Video zum Titeltrack ihres neuen Albums "Deliquesce" veröffentlicht, welches am 8.2. via code666 erscheinen wird.
---
Die schwäbischen Power Metaller BRAINSTORM lassen es vor ihrer am 17. Januar beginnenden Europa-Tour noch mal krachen: Völlig unerwartet veröffentlicht die Band nämlich mit "Secrets And Related Lies" einen brandneuen, bisher unveröffentlichten Track.
Sänger Andy B. Franck kommentiert:
"Unsere "Midnight Ghost" Tour startet ja bald und wir wollten es vorher noch mal ein bisschen krachen lassen. Unsere Fans haben "Midnight Ghost" zu einem der erfolgreichsten Scheiben in der Geschichte von Brainstorm gemacht – und so wollten wir uns für den großartigen Support bedanken. Wir freuen und mega, euch alle auf Tour zu sehen! Textlich geht es in "Secrets And Related Lies" um virtuelle Gewalt, Vertrauensverlust und Missbrauch."
Brainstorm "Midnight Ghost" Tour
Supports: Mob Rules & Gloryful
17.01.19 Hamburg (DE) – Logo
18.01.19 Essen (DE) – Turock
19.01.19 Mannheim (DE) – MS Connexion
20.01.19 Paris (FR) – Petit Bain
21.01.19 Colmar (FR) – Le Grillen
22.01.19 Nijverdal (NL) – Cult Art
23.01.19 Berlin (DE) – BiNuu
24.01.19 Munich (DE) – Backstage
25.01.19 Prague (CZ) – Nova Chmelnice
26.01.19 Zlin (CZ) – Masters of Rock Café
27.01.19 Budapest (HU) – Barba Negra
29.01.19 Ljubljana (SK) – Octobar
30.01.19 Ingolstadt (DE) – Eventhalle Westpark
31.01.19 Pratteln (CH) – Z7
01.02.19 Memmingen (DE) – Kaminwerk
02.02.19 Stuttgart (DE) – clubCANN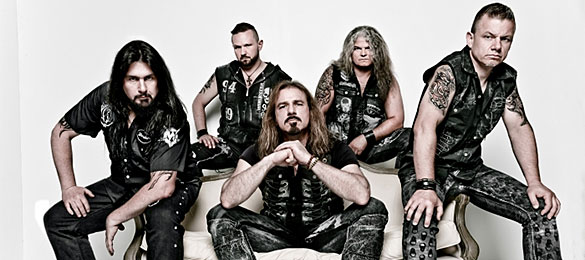 ---