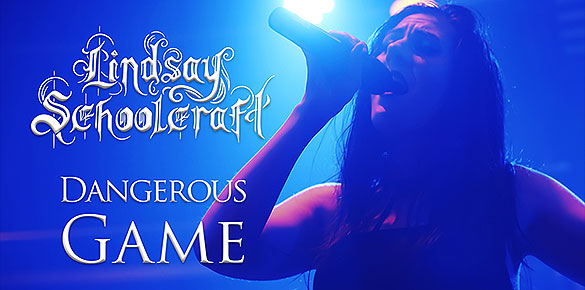 Erst kürzlich wurde die Trennung von LINDSAY SCHOOLCRAFT als Mitglied bei CRADLE OF FILTH bekannt gegeben, die sich damit weiter auf ihre eigene Musik konzentriert. Im letzten Jahr hat die Kanadierin ihr Album "Martyr" veröffentlicht (-> Review hier), aus dem nun mit "Dangerous Game" ein neues Video veröffentlicht wurde. Aufgenommen wurde der Szenen für den Clip bei einem Liveauftritt in Montreal im Dezember 2019. Des Weiteren sind noch weitere Projekte in Arbeit, u.a. ein Harfenalbum.
Lindsay: "The band and I are just itching to get back on stage again, until then we have this little memory for you.
The Harp Album is well on it's way to being done. In this month of April I will be mainly tracking vocals and creating the album's ethereal atmosphere with my producer.
Because of this abundance of downtime, a few cross-genre collaborations are in the works! It has been a new challenge for me as a singer/lyricist and I'll be sure to share these offerings as they become available.
---