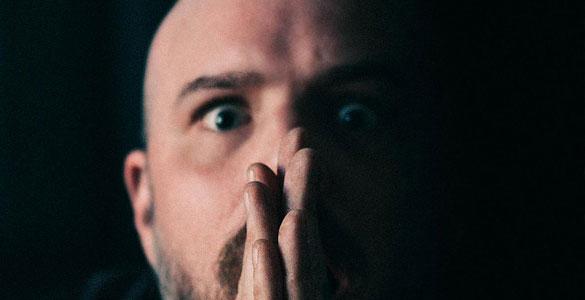 Die schwedische Depressive Black Metal Band SHINING hat heute ihr brandneues, selbstbetiteltes Studioalbum veröffentlicht, ihr elftes Werk. Zum Release wurde die dritte Single, "Fidelis Ad Mortem" feat. Andy La Rocque (King Diamond), plus Visualizer Video veröffentlicht. Andy La Rocque ist auch für Produktion, Aufnahme, Mix und Mastering von SHINING in seinen Sonic Train Studios verantwortlich ist.
Order: https://lnk.to/SHINING-Shining
Niklas Kvarforth on "Fidelis Ad Mortem":
"'Fidelis Ad Mortem' is a song that was partly written by myself all the way back in 2001, but somehow always felt weirdly out-of-context to the vision I had for this band back in those early days, and thus, therefore never deemed suitable of being a part of any of the last nine records that followed. However, now, when SHINING finally are having a more or less stable lineup, the band convinced me that we should at least try to record it, while Andy La Rocque gave myself a boost in his role as our producer, which was something I desperately needed in order to take that necessary step backwards and fall blindly into territories both treacherous and unknown.
And I am glad he did, so that this unorthodox piece of Anti-Humanitarian Art can finally be unleashed publicly and hopefully go on to inspire you all. Finally, it so happens that Andy actually found this particular moment of productivity so inspiring that he ended up recording the two solos as well, showcasing his patented skills in a remarkably fiery way, the way only he can."
---