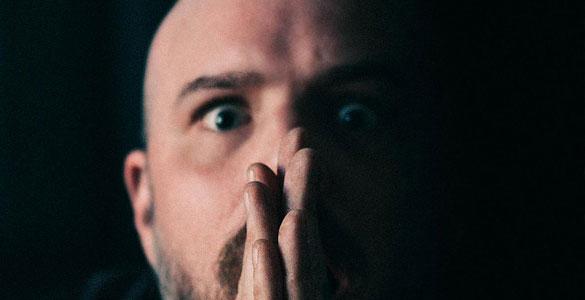 Die schwedische Black Metal Band SHINING hat die zweite neue Single "Avsändare Okänd" aus ihrem kommenden, selbstbetitelten Napalm Records-Debüt "Shining" veröffentlicht, das am 15. September 2023 erscheint. https://napalmrecords.com/shining
Wie die Band selbst sagt, wird Shining "eine abwärts gerichtete Reise in Stereo sein, die die Welt in eine hypnotisierende, unentrinnbare Dunkelheit tauchen wird". Die düstere, lauernde zweite Single "Avsändare Okänd" ist einer der bösartigsten und brutalsten Songs in der Geschichte der Band. Das beunruhigende Lyric-Video dazu unterstreicht die verstörende Atmosphäre des Songs.
Niklas Kvarforth on "Avsändare Okänd":
"Our second single, "Avsändare Okänd", could best be described as what "Halmstad" or "Varg Utan Flock" could have sounded if recorded with the current lineup. It's the opening track of our new album and classic SHINING at its absolute darkest.
The physical version also includes a DANZIG cover on the B-side, which will not be released digitally."
---