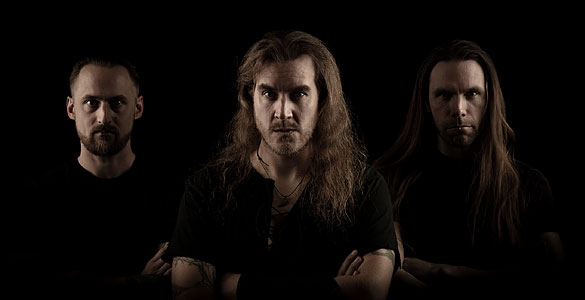 Die schwedische Melodic Death Metal Band RAVEN BANNER hat ein neues Lyricvideo zu ihrem Song "Rise Up Clan" veröffentlicht, der auf dem gleichnamigen Debütalbum der Band enthalten ist, das am 1. September erschienen ist.
Order: https://shop.ravenclanrecords.se/
"Rise Up Clan", the first important milestone for Raven Banner, was produced by Alexander Backlund (Soen, In Mourning, October Tide) in Fascination Street Studios, where world-renowned producer Jens Bogren (Opeth, Sepultura, Kreator) took care of mixing and mastering. The end result is an album filled with Viking warriors and bloodthirsty gods, ready to conquer the hearts of metal enthusiasts everywhere.
Commenting on the release, Raven Banner shared their excitement, stating, "It's been a long road here, but we are thrilled for you to finally join us on this journey! 'Rise Up Clan' is an unrelenting album taking listeners on an epic voyage through the realms of our Scandinavian heritage."
---