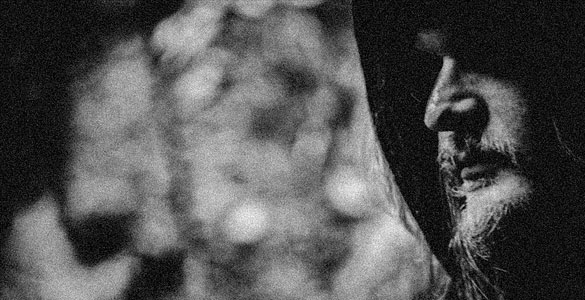 "En krona av is" ('Eine Krone aus Eis') ist die zweite Single aus dem kommenden Album des schwedischen Black/Folk Metal-Duos BLODTÅR. "Det förtegna förflutna" ("Die geheimnisvolle und stille Vergangenheit") wird am 21. April 2023 via Nordvis Produktion veröffentlicht.
The pulsating core of "Det förtegna förflutna" is Carl's masterful use of intricate riffing heavily inspired by Swedish folk melodies – played lightning-fast but without sounding upbeat. Blodtår forges the lo-fi black metal malice of Embassy-era Gorgoroth with the folkish grandeur of Windir and Dissection's icy, melancholic melodies.
Carl commented:
Despite being the opener, "En krona av is" was the last track I wrote for "Det förtegna förflutna". I wanted to instil some dynamics. I didn't want to make a record consisting only of fast black metal. In order to give the folk-feel room to "dance" a little, I created space for more dynamic tracks with somewhat less chaos and more melody – if not in the lead instruments, then a kind of melody in the rhythm segments.This was a balance I wanted to bring to the record – and it's a balance I often choose to perform when it comes to dark music.
---