Die Melodic Death Metaller von HORRIZON haben Details zum kommenden Album "World Of Pain" enthüllt, das am 29. November bei Massacre Records erscheinen wird. Das Album wurde von Dominik Jahn (alias Nik Heimfarth) gemischt und gemastert. Das Coverartwork wurde von Michael Vetter gestaltet. Ein Video wurde zur neuen Single "Once In A While" veröffentlicht.
http://www.horrizon.de / https://www.facebook.com/HorrizonMetal
09.11.2019 DE Bindlach – Bärenhalle (Winter Invasion Festival)
29.11.2019 DE Leipzig – Hellraiser
---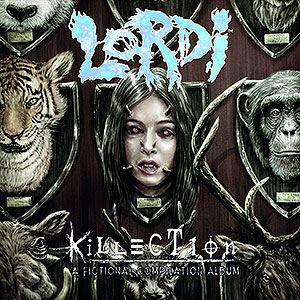 Die finnischen Monster Hard Rocker LORDI werden am 31. Januar 2020 ihr neues Album bei AFM-Records veröffentlichen. "Killection" ist ein fiktionales Compilation-Album geworden", fasst Mr. Lordi die abgefahrene Idee zum Album in seinen eigenen Worten zusammen. "Es umfasst all die Songs, die LORDI zwischen Anfang der 70er und 1995 geschrieben hätten, hätten sie damals schon existiert. Und wie sich das für eine gute Compilation gehört, befindet sich auch noch ein brandneuer Song aus dem Jahr 2019 darauf."
Das Album wird als Digipak, Ltd. Box set, Ltd. Gtf. Picture 2 Vinyl, Ltd. Gtf. Turquise 2 Vinyl, Ltd. GTF Clear 2 Vinyl, Ltd. Gtf. Black/Silver Splatter 2 Vinyl und Digital erhältlich sein.
"Killection" Tracklist:
01 Radio SCG 10
02 Horror For Hire
03 Shake The Baby Silent
04 Like A Bee To The Honey
05 Apollyon
06 SCG10 The Last Hour
07 Blow My Fuse
08 I Dug A Hole In The Yard For You
09 Zombimbo
10 Up To No Good
11 SCG10 Demonic Semitones
12 Cutterfly
13 Evil
14 Scream Demon
15 SCG10 I Am Here
LORDI
KILLECTOUR 2020
plus special guest
16.02.20 HU-Budapest – Barba Negra
18.02.20 SK-Bratislava – MMC
20.02.20 ITA-Bergamo – Druso
21.02.20 ITA-San Dona/Venice – Revolver
22.02.20 AUT-Klagenfurt – Stereo
23.02.20 AUT-Wien – Szene
27.02.20 F-Istres – L`usine
29.02.20 ES-Madrid – Shoko
01.03.20 ES-Barcelona – Razzmatazz 2
02.03.20 D.Toulouse – Le Bikini
03.03.20 F-Angers – La Chabada
05.03.20 F-Epinal – Souris Verte
06.03.20 F-Paris – La Machine de Moulin Rouge
07.03.20 NED-Sneek – Bolwerk
10.03.20 D-Muenchen – Backstage
12.03.20 D-Hamburg – Markthalle
13.03.20 D-Berlin – Kesselhaus
14.03.20 D-Leipzig – Hellraiser
15.03.20 D-Stuttgart – LKA
18.03.20 D-Aschaffenburg – Colos Saal
19.03.20 D-Nuernberg – Hirsch
---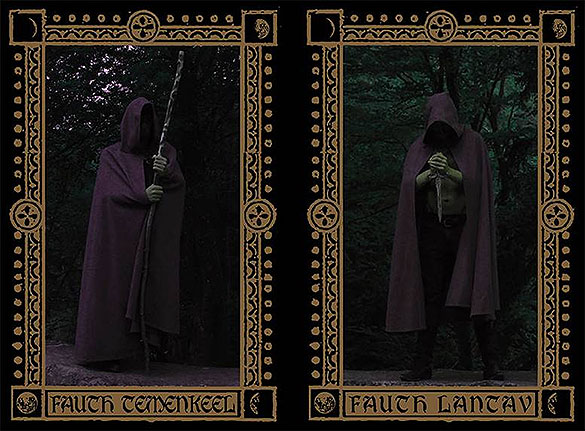 Die Schweizer Black Metaller haben mit "En Blinde namens Duracotus" einen neuen Track veröffentlicht, der von ihrem kommenden Mini-Album "Us d'r Höll chunnt nume Zyt" stammt, welches am 15. November bei Eisenwald erscheinen wird.
www.ateiggaer.bandcamp.com / www.facebook.com/helveticundergroundcommittee
Ateiggär (suitably, their moniker meaning "Initiator of Ideas") was formed in early 2019 by Fauth Temenkeel and Fauth Lantav. While their lyrical universe is formed around alchemistic and mystic ideas stemming from the early modern period, Ateiggär's sound is deeply rooted in the traditions of second-wave black metal. Proudly purist yet not exclusively backwards-looking, the five songs comprising Us d'r Höll chunnt nume Zyt – the band's first public recording, a veritable bolt from the blue – compellingly create a tapestry of mysticism and splendor strongly breathing the air of the ancients, of staunchly '90s-entrenched majesty and might, despite their relatively young age. Perhaps not surprisingly, the band is associated with Switzerland's infamous Helvetic Underground Committee, but on their own merits, Ateiggär are an exciting new proposition, a wily 'n' youthful twist on old-style black metal.
Wayne Hussey hat die bevorstehende Europatournee mit THE MISSION für das Jahr 2020 angekündigt, während er gerade noch mit seinen derzeitigen Solo-Shows unterwegs ist. Die Tour wird The Mission durch Deutschland, Frankreich, Belgien, Holland, Spanien, Portugal, Italien, Schweiz, Österreich, Slowenien, Kroatien, Ungarn, Tschechien, Polen, Dänemark, Norwegen, Schweden und Finnland führen. Dabei werden THE MISSION überall wo es möglich ist, an zwei Abenden jeweils zwei unterschiedliche Sets spielen.
Der Ticketvorverkauf startet am Montag, den 21. Oktober: https://bnd.lc/themissionuk
https://www.facebook.com/themissionuk / www.themissionuk.com
Wayne kommentiert: "Asking me to write about the anticipation of touring Europe whilst in the throes of a 12 week solo slog around the continent & British Isles is a bit like asking me to explain the taste of egg soufflé after being force-fed boiled eggs every day for 3 months. There is a world of difference between a boiled egg and one that is souffléd. As it is touring solo and touring with The Mission. Hence, we, The Mission, are heading out to tour Europe & Brexit'ed UK in early spring next year. Why? Don't need a reason, we just fancy it.
Having just toured Europe it strikes me that one thing that unifies people of any & every culture and race is music. It brings people together to celebrate, to commune, to share the experience. This is why I've named the tour 'The United European Party Tour'. Less a political statement (although my personal leaning – and I don't speak for the rest of the band – veers toward Brexit being a huge backward step) but more a statement about how people can be united regardless of where they are born or where they live or their politics.
Music is about people, emotions, feelings, togetherness; not division, borders, extreme right or left or wanker politicians. So let's get together, have a sing-song, some fun, and let's celebrate life and being part of the human family. One thing I wanted to do on this tour to ease the rigours of spending another solid 10-12 weeks on a tour bus is to play two nights everywhere we can. That affords us at least one night in two sleeping in a hotel bed. It also enables us to play completely different sets on each of the 2 nights."
"Our plan is to play songs one night exclusively from our 1st, 3rd, 5th and so on albums – First Chapter, Children, Grains Of Sand, Neverland, Aura, & The Brightest Light – whilst the other night will be songs exclusively from albums, 2, 4, 6 etc. – God's Own Medicine, Carved In Sand, Masque, Blue, God Is A Bullet, & Another Fall From Grace. Which set comes on the first night will be decided on the day, so you'll never know which you're gonna get first", erklärt Wayne, "A little devious maybe but to ensure you don't miss a beat you'll need to attend both nights..Ah, come on, it'll be fun.."
Mit den Gründungsmitgliedern Wayne Hussey, Craig Adams und Simon Hinkler, ergänzt durch den Schlagzeuger Mike Kelly in 2011, zu denen eine der fanatischsten Fangemeinden der Welt gehören, wird The Mission mit der Ankündigung ihrer bevorstehenden Shows "The United European Party Tour" auch im Jahr 2020 ihre große Anhängerschaft erneut in ihren Bann ziehen.
The Mission "The United European Party Tour 2020"
u.a.:
29.02.2020 UK Birmingham, O2 Institute
01.03.2020 UK Frome, Cheese and Grain
03.03.2020 FR Paris, Le Petit Bain
04.03.2020 FR Paris, Le Petit Bain
06.03.2020 BE Sint Niklaas, De Casino
07.03.2020 BE Sint Niklaas, De Casino
24.03.2020 CH Zürich, Dynamo
25.03.2020 CH Zürich, Dynamo
26.03.2020 DE München, Technikum
27.03.2020 DE München, Technikum
28.03.2020 AT Wien, Szene Wien
29.03.2020 AT Wien, Szene Wien
10.04.2020 DE Berlin, Columbia Theater
11.04.2020 DE Berlin, Columbia Theater
25.04.2020 DE Bremen, Tivoli
26.04.2020 DE Bremen, Tivoli
28.04.2020 DE Bochum, Zeche
29.04.2020 DE Bochum, Zeche
30.04.2020 NL Amsterdam, Paradiso Noord
01.05.2020 NL Amsterdam, Paradiso Noord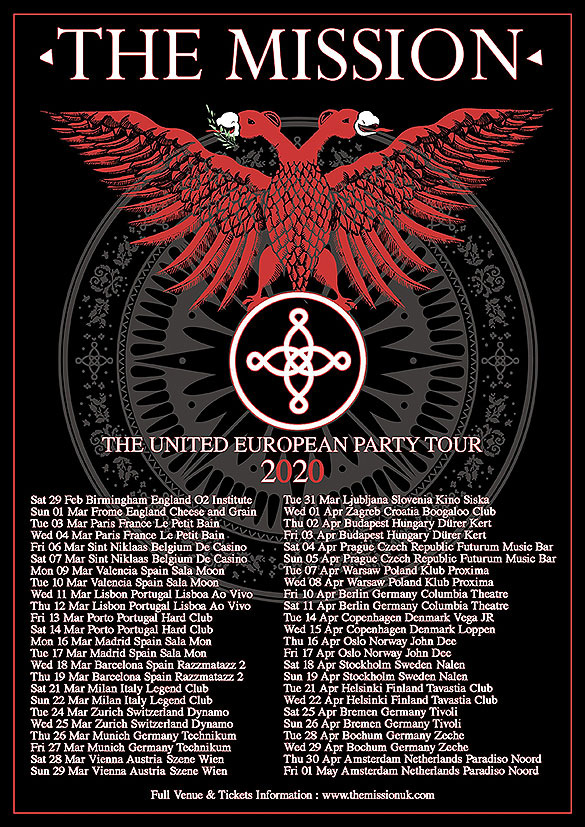 ---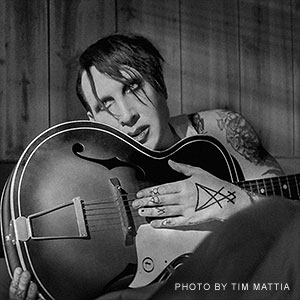 MARILYN MANSON hat einer neuen Version von "God's Gonna Cut You Down", dem klassischen amerikanischen Volkslied, seinen Charakter und seine Intensität verliehen. In Joshua Tree, CA drehte Manson gemeinsam mit Regisseur Tim Mattia dafür ein atmosphärisches Schwarz-Weiß-Video.
"God's Gonna Cut You Down" wurde zuvor unter anderem von Johnny Cash und Elvis Presley (als "Run On") interpretiert. Marilyn Mansons Version ist ab sofort auf den einschlägigen Streaming-Plattformen abrufbar: https://found.ee/MM_GGCYD
Am 13. Dezember erscheint die Single als limitierte Picture-Vinyl und ist hier vorbestellbar: https://found.ee/MM_GGCYDStore
---

LORD OF THE LOST veröffentlichen ihr achtes Video zum Album "Thornstar" (#6 deutsche Album Charts): "Ruins". Das Video wurde in Guadalajara, Mexikoo, an einem freien Tag auf Tour gedreht. Das Video spielt damit in dem Land, das die Zerstörung der aztekischen Hochkultur erlebt hat, aus deren Trümmern die heutige mexikanische Kultur erwachsen ist.
Jubiläumsshows LORD OF THE LOST:
06.12.19 DE – Hamburg (Rock Show, SOLD OUT)
07.12.19 DE – Hamburg / Markthalle (Rock Show, SOLD OUT!)
08.12.19 DE – Hamburg / Friedrich-Ebert-Halle (Ensemble Show, SOLD OUT!)
09.12.19 DE – Hamburg / Friedrich-Ebert-Halle (Ensemble Show)
---
Für das SUMMER BREEZE OPEN AIR (12.-15.8.2020) in Dinkelsbühl sind nun die ersten Bands bestätigt worden:
Saltatio Mortis, Wardruna, While She Sleeps, Jinjer, Dark Funeral und Frogleap
Besucher haben noch bis zum 31.10. die Chance ihr Ticket für 119 Eur zu sichern. Ab dem 01.12. wird es, wie jedes Jahr, im Rahmen des Adventskalenders wieder täglich Bands hageln. https://summer-breeze.shop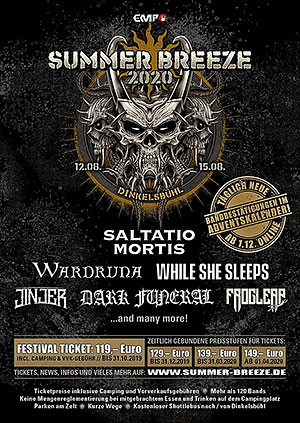 ---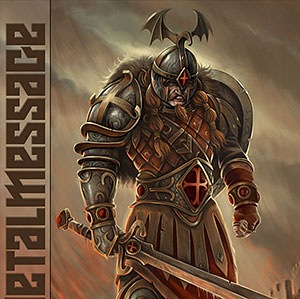 Mit "VII – Respect The Steel" hat die PR Agentur METALMESSAGE den aktuellen Nachfolge-Sampler zum 2015 veröffentlichten Sampler "VI" veröffentlich. 13 Bands unterschiedlichster Metal Genres haben darauf ihren Platz gefunden (Anm. von Eller: von denen einige auch hier beim Amboss-Mag gute bis sehr gute Kritiken bekommen haben, z.B. ASH OF ASHES, HELL'S GUARDIAN, ONTBORG). Das betont traditionell gestaltete, passend kämpferische Cover-Artwork entstammt den Händen des serbischen Illustrators Dusan Markovic. http://www.markovicdusan.com
https://metalmessage.bandcamp.com/album/vii-respect-the-steel
TRACKLIST:
01. ASH OF ASHES (Germany) "Down The White Waters" [ Unreleased Single Edit ]
02. HELL'S GUARDIAN (Italy) "Blood Must Have Blood"
03. INVICTUS (Germany) "Burst The Curse"
04. REVEREND HOUND (Germany) "War Of The Wolves"
05. DAWN AHEAD (Germany) "Sinister Thoughts"
06. WOLVES DEN "Nachtmahr"
07. AFTERMATH (USA) "Diethanasia"
08. ONTBORG (Italy) "Within The Depths Of Oblivion"
09. HOLLOWED (Germany) "Sick Society"
10. MISANTHROPIA (Germany) "Mirror"
11. ATRIUM NOCTIS (Germany) "Leviathan"
12. HANGATYR (Germany) "Blick aus Eis"
13. FORGE (Switzerland) "The Death Of A Warrior"
METALMESSAGE – DISCOGRAPHY:
2004 – Vol. I
2005 – Vol. II
2006 – Vol. III
2007 – IV
2008 – V
2015 – VI
2019 – VII – Respect The Steel
---
Die Speed/Power Metaller STORMWARRIOR haben ihre neue Single "Odin's Fire" veröffentlicht. Der Song stammt vom kommenden Album "Norsemen", das am 29.11.2019 bei Massacre Records erscheinen wird. Es wurde von Piet Sielck im Powerhouse Studio in Hamburg gemischt und gemastert. Andreas Marschall ist für das imposante Coverartwork verantwortlich. Das Kernthema des Albums ist – wie der Albumtitel bereits suggeriert – das Kriegerdasein der alten Nordmänner. http://www.stormwarrior.de / https://www.facebook.com/STORMWARRIOR.Official
---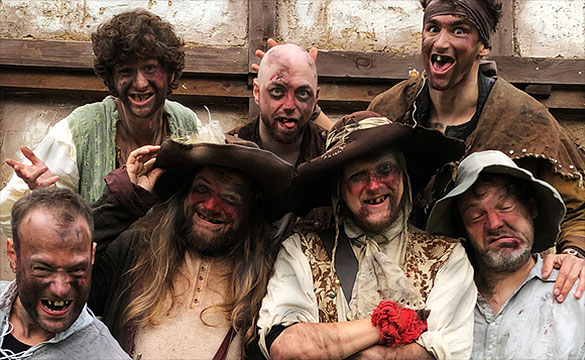 Mit "Perlen vor die Säue" erscheint Ende November das neue Album der Folk Rocker KNASTERBART, die dafür einen Deal bei Napalm Records unterzeichnet haben. www.facebook.com/KnasterbartOffiziell / www.knasterbart.de
"Die sieben Gossenromantiker treiben bereits seit 2012 ihr Unwesen und stehen für Folkrock der ganz besonderen Art von Mitgliedern der Bands Versengold und Mr. Hurley & Die Pulveraffen! Ein einzigartiger Musikstil mit liederlichem Humor, frivolen Wunschträumen und einer guten Portion Selbstironie"
Knasterbart Live:
30.11.2019 Dortmund, Lichter-Weihnachtsmarkt
"Eisheilige Nacht"-Tour mit SUBWAY TO SALLY, FIDDLER´S GREEN, VOGELFREY
20.12.2019 Stuttgart, Im Wizemann
21.12.2019 Gießen, Messehalle Gießen
22.12.2019 Dresden, Alter Schlachthof
26.12.2019 Bochum, RuhrCongress
27.12.2019 Würzburg, Posthalle
28.12.2019 Bielefeld, Lokschuppen
29.12.2019 Bremen, Pier 2
30.12.2019 Potsdam, Metropolis Halle
"Perlen vor die Säue"-Tour
06.02.2020 Berlin, Columbia Theater
07.02.2020 Hamburg, Markthalle
08.02.2020 Köln, Essigfabrik
13.02.2020 Hannover, Kulturzentrum Faust
14.02.2020 München, Backstage
15.02.2020 Karlsruhe, Substage
---