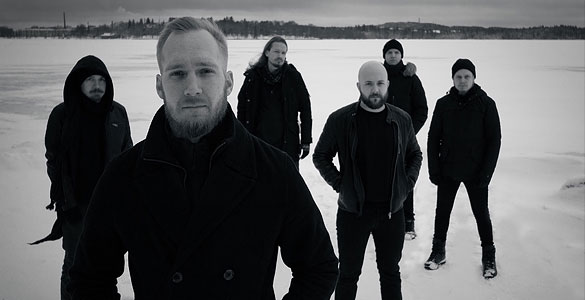 Die finnischen Dark Metaller VORNA haben mit dem Track "Kallioilla" einen neuen Song aus ihrem kommenden Album "Aamunkoi" vorgestellt. Das Album erscheint am 21.4. bei Lifeforce Records. https://orcd.co/vorna_kallioilla
"This song is one of those that almost wrote itself. After a trip to Northern Finland's wilderness, I sat down by the lake at a summer cottage with a cup of morning coffee and a keyboard. Before sunset, I had the first demo and completely finished lyrics in my hands.
"Kallioilla" (On These Cliffs) captures the brief moment in the serenity of nature, when you can face yourself openly, let your thoughts flow freely, and let all things settle into proper proportion. We figured that releasing it today, on Finnish Culture Day, would do the song justice." comments the band about the song.
---