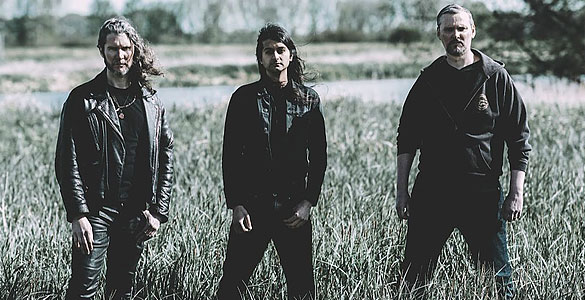 Die Post Black Metal Pioniere FEN aus East Anglia (England) veröffentlichen heute, Freitag, den 7. Juli 2023, ihr mit neues Album "Monuments to Absence" via Pophecy Productions. Das Album ist bei YouTube im Fullstream online gestellt.
Order: http://lnk.spkr.media/fen-monuments
Available formats
"Monuments to Absence" is available as 36-page hardcover 2CD artbook, as a gatefold marble red and black vinyl 2LP, a gatefold black vinyl 2LP, and as a Digipak CD.
FEN comment: "At long last, we can watch as the beast that is 'Monuments to Absence' finally emerges in its entirety upon the world", mastermind Frank "The Watcher" Allain writes. "We have lived with these songs for nearly three years now – lived and breathed each searing line, each statement of despairing fury, and each moment of cold reflection. Now it has arrived, and we find ourselves bathing anew in this expression of the band at our most visceral. There is anger here, certainly, but it is anger born of despair and futility, our collective cry of horror at what we witness around us. To see this statement realised tangibly and physically is a moment that vindicates the hard work that not only we as a band but also those around us – our label Prophecy, Chris at Foel Studios, and of course our friends and supporters around the globe – have put into this work. We realise, it has been a long time coming and we thank you for your patience as we step into the shadows cast by these colossal, tragic Monuments to Absence."
---