Uns hat die traurige Meldung erreicht, dass Sławomir Cywoniuk, Gründungsmitglied und Drummer der polnischen Goregrinder DEAD INFECTION heute verstorben ist.
Der Grund ist uns nicht bekannt!
Unser Mitgefühl ist bei der Familie und der Band!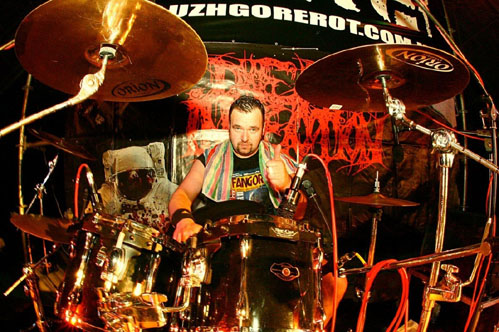 Die finnische symphonische Metal Band STAR INSIGHT ist nach sechs Jahren wieder da. Die Band veröffentlichte ihr Debütalbum Messera im Jahr 2014 und ist bereit, den Nachfolger "Across The Galaxy" später im Jahr 2020 über Inverse Records zu veröffentlichen. Das zweite Album enthält elf neue Titel, und die erste Single "For The Sky" des kommenden Albums wurde nun veröffentlicht.
https://starinsight.bandcamp.com
Mikael Nurmi: "Album is melodic, versatile, interesting, catchy and there´s more female singing than before since Anna joined the band. New solo guitarist Toni also joined the band. After some setbacks the band is planning lots of gigs and will be stronger than ever. Many different elements can be heard. Orchestral sounds, punk, industrial, black metal and surprising stuff. That´s what Star Insight is all about. It´s sad, happy and surprising at the same time."
---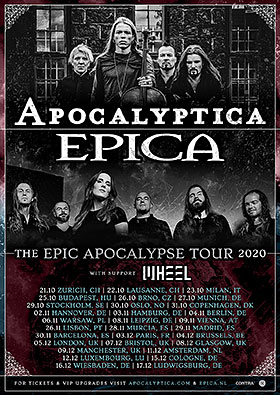 "This is all about adventure, exploration and bringing the dynamic excitement of symphonic metal to yet more fans both old and new" says Eicca Toppinen. "Both ourselves and Epica have the chance to reach each other's audiences and also continue on our own exciting, and unique journeys. As we've said before, Cell-0 is, for us, a return to our roots while exploring new artistic universes within that realm, and this tour will help our horizons expand even further. So come one, come all, because we are going to present a great night of entertainment"
Simone Simons from Epica is equally excited. "To celebrate the upcoming release of our long awaited 8th album, we are going to bring the 'Epic Apocalypse Tour' to Europe together with our friends from the mighty Apocalyptica. It's a great new step as we'll be playing some new, bigger venues which allows us to add some new exciting production to the show as well. We couldn't be more excited to present our new songs and to finally tour with Apocalyptica. See you there!"
21.10.2020 – (CH) Zurich, Komplex
22.10.2020 – (CH) Lausanne, Metropole
23.10.2020 – (IT) Milan, Fabrique
25.10.2020 – (HU) Budapest, Barba Negra
26.10.2020 – (CZ) Brno, Hala vodova
27.10.2020 – (DE) Munich, Tonhalle
29.10.2020 – (SE) Stockholm, Berns
30.10.2020 – (NO) Oslo, Sentrum
31.10.2020 – (DK) Copenhagen, Amager bio
02.11.2020 – (DE) Hannover, Capitol
03.11.2020 – (DE) Hamburg, Docks
04.11.2020 – (DE) Berlin, Columbiahalle
06.11.2020 – (PL) Warsaw, Progresja
08.11.2020 – (DE) Leipzig, Haus Auensee
09.11.2020 – (AT) Vienna, Gasometer
26.11.2020 – (PT) Lisbon, Coliseum
28.11.2020 – (ES) Murcia, Gamma
29.11.2020 – (ES) Madrid, La Riviera
30.11.2020 – (ES) Barcelona, Razzmatazz
03.12.2020 – (FR) Paris, Zenith
04.12.2020 – (BE) Brussels, AB
05.12.2020 – (UK) London, Roundhouse
07.12.2020 – (UK) Bristol, 02 Academy
08.12.2020 – (UK) Glasgow, Academy
09.12.2020 – (UK) Manchester, Academy
11.12.2020 – (NL) Amsterdam, Afas
12.12.2020 – (LX) Luxembourg, Dan atelier
15.12.2020 – (DE) Cologne, Carlswerk Victoria
16.12.2020 – (DE) Wiesbaden, Schlachtof
17.12.2020 – (DE) Ludwigsburg, MHP arena
---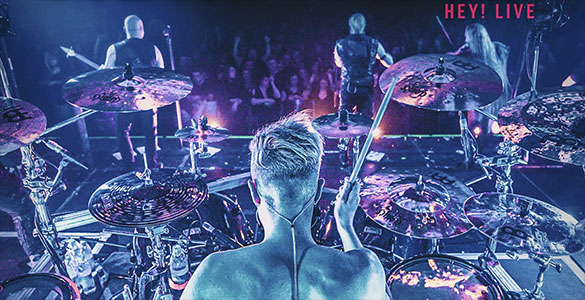 SUBWAY TO SALLY gehen ab März auf den nächsten Teil ihrer HEY! Tour. Noch vor ihrer Tournee erscheint mit "Alles was das Herz will" ein Konzertalbum. Auf ihrer HEY!-Tour zum aktuellen Album im Frühjahr 2019 lief das Aufnahmegerät an jedem Abend der Tour mit. Daraus entstanden ist das neue Live-Album mit 27 Songs, erhältlich als Doppel-CD in der BrillantBox mit 16 Seiten Booklet und digital als eAlbum. Neben der digitalen Veröffentlichung wird es eine kleine, streng limitierte Auflage an Doppel-CDs geben, die man hier vorbestellen https://umg.lnk.to/AWDHWLive und ausserdem bei den Shows verkauft werden. Das digitale Album bekommt man unter diesem link: https://umg.lnk.to/AWDHWLivedigital
https://www.facebook.com/subwaytosally/
Den ersten Track aus dem Album "Und die Engel steigen auf" sieht man hier:
Tourdaten (Support: MajorVoice)
13.03.2020 Goslar Miners Rock – AUSVERKAUFT!
14.03.2020 Andernach JuZ Live Club
20.03.2020 Magdeburg Factory
21.03.2020 Rostock MAU Club
27.03.2020 Uelzen Jabelmannhalle
28.03.2020 Wilhelmshaven Pumpwerk
17.04.2020 Jena F- Haus
18.04.2020 Vacha Vachwerk
23.04.2020 Wiesbaden Schlachthof
24.04.2020 Memmingen Kaminwerk
25.04.2020 WienSimm City
30.04.2020 Karlsruhe Substage
01.05.2020 Krefeld Kufa
---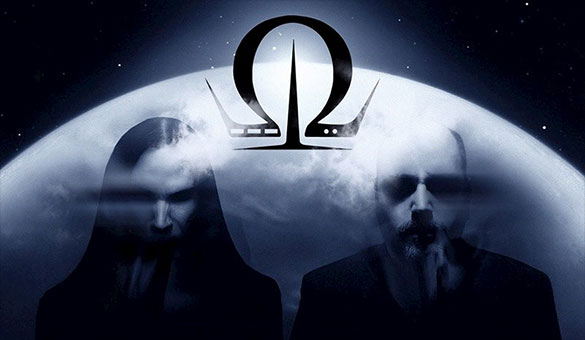 OMEGA INFINITY – das neue Projekt von Xenooyr (NE OBLIVISCARIS) und Tentakel P. (TODTGELICHTER) – veröffentlicht mit "Jupiter" (featuring Christian Kolf of VALBORG on guest vocals) ein Lyric Video zur zweiten Single ihres Debütalbums "Solar Spectre", welches am 27.03.2020 über Season Of Mist erscheint. https://www.facebook.com/thedeepdarkvoid/
---

Die in Rom ansässigen Gothic/Doom Metal Band WITCHES OF DOOM hat den ersten Song aus "Funeral Radio", des am 3. April 2020 über My Kingdom Music erscheinenden Albums, veröffentlicht. Zu "Master Of Depression" gibt es nun ein Lyric-Video zu sehen.
https://www.facebook.com/witchesofdoom
---

Die Black Metaller DARK FORTRESS kehren am 28. Februar 2020 mit dem neuen Album "Spectres from the Old World" zurück. Mit "The Spider In The Web" gibt es nun den dritten Song aus dem Album zu hören:
Guitarist V. Santura about the track: "Our third single, 'The Spider in the Web', is probably the most straight forward and "simple" song on 'Spectres from the Old World', but it comes with a twist: The mellow midsection adds another facet to the pallet and the gloomy ending part opens the door to another universe which will be carried on by the next song on the album."
http://www.darkfortress.org / https://www.facebook.com/officialdarkfortress
Live:
26.03.20 (DE) München – Feierwerk
27.03.20 (CH) Wetzikon – Hall Of Fame
28.03.20 (DE) Bochum – Matrix
29.03.20 (NL) Rotterdam – Baroeg
---
Nachdem NIGHT CROWNED, die Band um ehemalige und gegenwärtige Mitglieder von Acts wie Dark Funeral, Nightrage und Cipher System, bereits zwei Videos aus ihrem neuen Album veröffentlicht haben, kann man nun mit "Reborn" den nächsten Track hören. "Impius Viam" wird am 28. Februar auf Noble Demon veröffentlicht. www.facebook.com/nightcrowned
Henric Liljesand: "Reborn is a spiritual journey from life into death to rebirth. To take their rightful place over everything, to be chosen for something greater than life itself."
---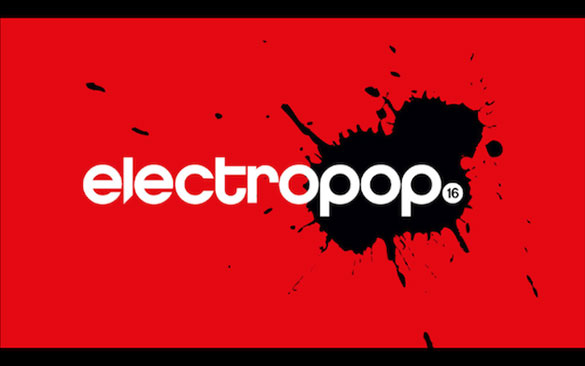 Am 28.02.2020 erscheint das 16. Volume der erfolgreichen Compilation Serie "electropop." aus dem Hause conzoom Records. Und wie schon bei allen anderen Volumes zuvor, so enthält auch Volume 16 erneut 13 Tracks und Künstler, die zuvor noch auf keiner offiziellen "electropop." Compilation vertreten waren.
Die Fans der elektronischen Klänge dürfen sich dieses Mal auf Bands wie Boytronic, Projekt Ich, Life On Mars aus dem Hause KL-Dark-Records oder auch Sombre Moon, Eric C. Powell und Mindmodvl freuen.
Videotrailer zur Compilation:
Oder bei Soundcloud kann man sich ebenfalls von zehn Titeln Snippets anhören:
https://soundcloud.com/conzoomrecords/sets/electropop-16
Hier das Tracklisting der mittlerweile nahezu ausverkauften "electropop.16":
01. boytronic – can´t wait a second (!distain 80s remix)
02. cyber monday feat. siota – electric (extended)
03. eric c. paul – need a place (parralox extended remix)
04. i´m an experiment – where u are (extended)
05. life on mars – take me back home [midnight resistance rmx]
06. mindmodvl – you're an icon (twelve-inch mastermix)
07. missing in stars – the final scent (fiction 8 remix)
08. pleasure time – no more to talk (reflection remix)
09. projekt ich feat. marcus mokuso – new dreams for old (extended disco mix)
10. reactive – realtime (extended remix)
11. sombre moon – numb (fused different mix)
12. thinking machine – reality distorsion 2019 (extended)
13. ultimated – i need your love (cyborgdrive remix)
---
Die niederländischen Black Metaller OSSAERT haben ihr Debütalbum "Bedehuis" am 14. Februar 2020 weltweit über Argento Records veröffentlicht. "Bedenhuis" ist auf limitiertem Blut-/Rauch-Vinyl, schwarzem Vinyl und digital erhältlich, weitere Formate folgen später. Das Album kann man sich in voller Länge über den YouTube Kanal "Black Metal Promotion" anhören.
https://www.facebook.com/Ossaert/
"Fuelled by hatred and disgust towards everything sacred, "Bedehuis" is a superbly written debut that balances an almost theatrical dramatic charge with a malignant atmosphere which permeates through every sound wave of the record."
---