Die Post Black Metaller JOHN, THE VOID veröffentlichen am 5. April ihr neues Album "III – Adversa" via Argonauta Records. Einen Appettithappen gibt es in Form eines weiteren Videoclips des Songs "Cursed".
---

Ab dem 12. April steht das neue DELIRIUM Album "Urkraft" in den Regalen. Auf dem MDD Youtube Kanal haben die Pagan Metaller nun den Titeltrack des Albums vorab veröffentlicht! Gemixt und gemastert wurde das Album von Travos (Thormesis), welcher auch einige Guest Vocals beigesteuert hat.
---


Die deutsche Melodic Death/Viking Metal Band VAGRANT hat einen ersten Track von ihrem Debütalbum zum Hören online gestellt. Das Album "The Rise Of Norn" erscheint am 14. Juni bei Black Lion Records.
Kommentar der Band: "Wir freuen uns, euch endlich unsere erste Single "Blood on a crow's beak" unseres Debütalbums "The Rise Of Norn" zu zeigen. Es ist das letzte Kapitel unseres Konzeptalbums. "Blood on a crow's beak" hat alle Elemente, um die es bei Vagrant geht und bietet euch den besten Einblick in die Tiefe unserer Musik."
---

Die deutschen Black Metaller BRANNTHORDE werden am 19.04.2019 die EP "Die Letzte Alller Wahrheiten" via ASTAT entertainment / Silent Pendulum Records veröffentlichen. Darüber hinaus hat sich Band, die bis dato aus Roman Hilser (Fuck You And Die) und Giuliano Barbieri (GoblinClit, ex-Der Weg einer Freiheit, ex-Fuck You And Die) bestand, mit Michael Kadnar (Downfall of Gaia, The Number Twelve Looks Like You) am Schlagzeug verstärkt. https://www.facebook.com/Brannthorde/
---

Die Schweden OCTOBER TIDE (feat. ex-Katatonia Gitarristen Fredrik und Mattias Norrman) haben den ersten Track aus ihrem neuen Album veröffentlicht. "In Splendor Below", das sechste Album der 1995 gegründeten Band, wird am 17. Mai bei Agonia Records veröffentlicht.
Upcoming shows:
09.03.2019: Rotterdam @ In The Grip Of Winter fest 2019, NL
05.07.2019: Explosive Stage @ Exit Festival, SRB
21.07.2019: Tolmin @ Metaldays Festival, SI
---


Die italienischen Dark Metaller CROWN OF AUTUMN haben den zweiten Track aus ihrem kommenden Album veröffentlicht. "Byzantine Horizons" erscheint am 5. April bei My Kingdom Music.
---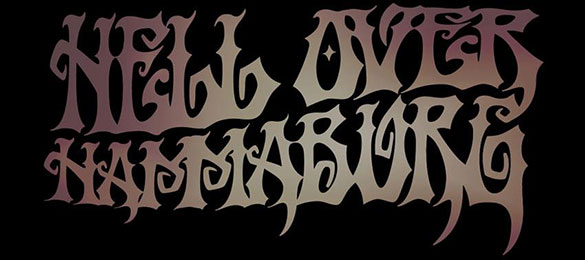 Am 6. und 7. März 2020 werden in der Hamburger Markthalle Metal- und Hardrockbands aus allen Teilen der Welt zum 8. HELL OVER HAMMABURG kommen. Neu im Billing sind VISIGOTH, NIFELHEIM, HAUNT, IMHA TARIKAT, TRAVELER, ARGUS und JOSEPH THOLL. Der Vorverkauf hat begonnen, u.a. auf https://www.van-records.de/product_info.php?products_id=4204
---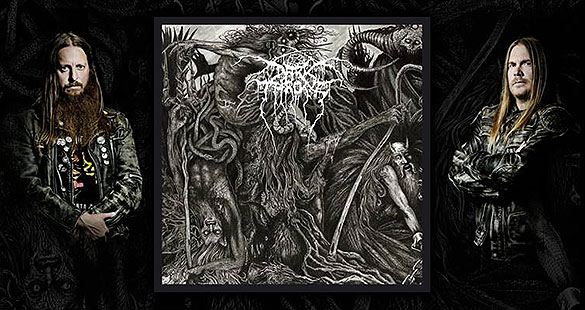 Den 31.05. markieren sich Fans der norwegischen Black Metaller DARKTHRONE im Kalender, denn dann erscheint das neue Album "Old Star" bei Peaceville.
Fenriz: "Old star – again we are here with THE RIFFS! A while after our previous ARCTIC THUNDER album it became apparent that we would continue in that same style, BLACK OLD HEAVY METAL with slow thrash, classic doom and slow death metal. As many have focussed on the 70s sound over the last 20 years, the mix on our new album has ended up being more 80s than ever. The songs are more metal than ever! Ted's songs have alot of black metal in them, faster and slower but also doomier parts and reocurring parts. My songs are more linear written, it's an ancient 80s underground trick, with breaks, all slow heavy or slow thrash, classic doom or slow death. All in all it is our most 80s album so far and our most metal one to date with drum sound typical for the 80s USA/German market and damned lyrics, which are all written by me. We feel that OLD STAR is the big brother of ARCTIC THUNDER. More solid and with even better riffs."
Available formats, each comes with handwritten lyrics in the booklet or insert:
CD
Black 180g vinyl LP
Ltd Edition 180g purple vinyl LP
Ltd Edition 180g green vinyl LP (exclusively available at the Peaceville store)
Ltd Edition 180g orange vinyl LP
Ltd Edition 7″ vinyl box set – Old Star is presented on 3 coloured 7″ (black, white, clear vinyl) (exclusively available at the Peaceville store)
Cassette (exclusively available at the Peaceville store)
Digital album
---
Am 3. Mai 2019 veröffentlichen Amon Amarth mit Berserker ihr elftes Studioalbum über Sony Music. Als Vorgeschmack kann man sich ab sofort das Video zur ersten Single "Raven's Flight" ansehen.
Nach den ersten professionellen Demos mit der schwedischen Metal-Ikone Peter Tägtgren und Ruston überquerte die Band den Atlantik für die finalen Aufnahmen in LA, um dort einen frischen Ansatz zu finden.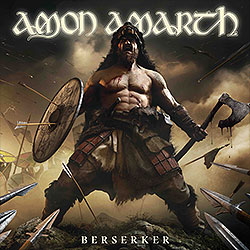 "Für mich reden wir jetzt über Amon Amarth 2.0", erklärt Sänger Johan Hegg. "Wir haben hier Folgendes gemacht: uns den Raum und die Möglichkeit gegeben, andere Seiten unserer Musikalität und unserer Band an sich zu erforschen. Wenn man zufrieden ist, mit dem, was man hat und ist, warum sollte man dann weitermachen? Wir wollten immer mit neuen Ideen experimentieren und neue Wege finden, wie wir die Dinge angehen, um größere und bessere Shows zu kreieren und so wirklich zu versuchen, jeden Aspekt der Band zu verbessern. Wir wollten versuchen, weiter zu wachsen, um das Ganze so lange machen zu können, wie es geht. Weil das der verdammt noch mal beste Job der Welt ist."
Vorbestellungen von Berserker sind auf amonamarth.lnk.to/berserker möglich.
---
Die amerikanischen Doom Metaller SAINT VITUS streamen den zweiten neuen Track ihres kommenden Albums "Saint Vitus", welches am 17. Mai 2019 weltweit veröffentlicht wird.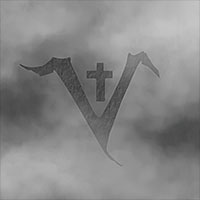 SAINT VITUS tour
+Dopelord
11 Apr 19 Berlin (DE) So36
12 Apr 19 Hamburg (DE) Headcrash
14 Apr 19 Dortmund (DE) Junkyard
15 Apr 19 Cologne (DE) Luxor
03 May 19 Karlsruhe (DE) Dudefest
04 May 19 Leipzig (DE) Utc Connewitz
---