Die in Rom ansässigen Gothic/Doom Metal Band WITCHES OF DOOM hat den ersten Song aus "Funeral Radio", des am 3. April 2020 über My Kingdom Music erscheinenden Albums, veröffentlicht. Zu "Master Of Depression" gibt es nun ein Lyric-Video zu sehen.
https://www.facebook.com/witchesofdoom
---

Die Black Metaller DARK FORTRESS kehren am 28. Februar 2020 mit dem neuen Album "Spectres from the Old World" zurück. Mit "The Spider In The Web" gibt es nun den dritten Song aus dem Album zu hören:
Guitarist V. Santura about the track: "Our third single, 'The Spider in the Web', is probably the most straight forward and "simple" song on 'Spectres from the Old World', but it comes with a twist: The mellow midsection adds another facet to the pallet and the gloomy ending part opens the door to another universe which will be carried on by the next song on the album."
http://www.darkfortress.org / https://www.facebook.com/officialdarkfortress
Live:
26.03.20 (DE) München – Feierwerk
27.03.20 (CH) Wetzikon – Hall Of Fame
28.03.20 (DE) Bochum – Matrix
29.03.20 (NL) Rotterdam – Baroeg
---
Nachdem NIGHT CROWNED, die Band um ehemalige und gegenwärtige Mitglieder von Acts wie Dark Funeral, Nightrage und Cipher System, bereits zwei Videos aus ihrem neuen Album veröffentlicht haben, kann man nun mit "Reborn" den nächsten Track hören. "Impius Viam" wird am 28. Februar auf Noble Demon veröffentlicht. www.facebook.com/nightcrowned
Henric Liljesand: "Reborn is a spiritual journey from life into death to rebirth. To take their rightful place over everything, to be chosen for something greater than life itself."
---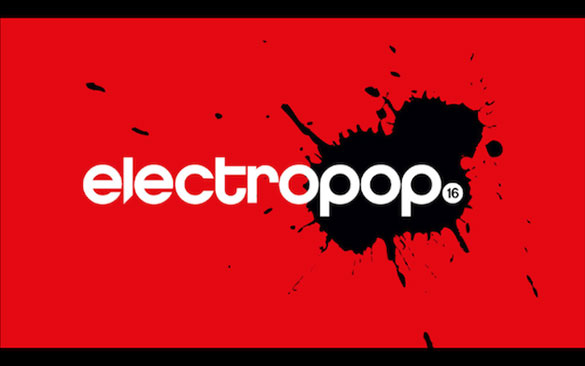 Am 28.02.2020 erscheint das 16. Volume der erfolgreichen Compilation Serie "electropop." aus dem Hause conzoom Records. Und wie schon bei allen anderen Volumes zuvor, so enthält auch Volume 16 erneut 13 Tracks und Künstler, die zuvor noch auf keiner offiziellen "electropop." Compilation vertreten waren.
Die Fans der elektronischen Klänge dürfen sich dieses Mal auf Bands wie Boytronic, Projekt Ich, Life On Mars aus dem Hause KL-Dark-Records oder auch Sombre Moon, Eric C. Powell und Mindmodvl freuen.
Videotrailer zur Compilation:
Oder bei Soundcloud kann man sich ebenfalls von zehn Titeln Snippets anhören:
https://soundcloud.com/conzoomrecords/sets/electropop-16
Hier das Tracklisting der mittlerweile nahezu ausverkauften "electropop.16":
01. boytronic – can´t wait a second (!distain 80s remix)
02. cyber monday feat. siota – electric (extended)
03. eric c. paul – need a place (parralox extended remix)
04. i´m an experiment – where u are (extended)
05. life on mars – take me back home [midnight resistance rmx]
06. mindmodvl – you're an icon (twelve-inch mastermix)
07. missing in stars – the final scent (fiction 8 remix)
08. pleasure time – no more to talk (reflection remix)
09. projekt ich feat. marcus mokuso – new dreams for old (extended disco mix)
10. reactive – realtime (extended remix)
11. sombre moon – numb (fused different mix)
12. thinking machine – reality distorsion 2019 (extended)
13. ultimated – i need your love (cyborgdrive remix)
---
Die niederländischen Black Metaller OSSAERT haben ihr Debütalbum "Bedehuis" am 14. Februar 2020 weltweit über Argento Records veröffentlicht. "Bedenhuis" ist auf limitiertem Blut-/Rauch-Vinyl, schwarzem Vinyl und digital erhältlich, weitere Formate folgen später. Das Album kann man sich in voller Länge über den YouTube Kanal "Black Metal Promotion" anhören.
https://www.facebook.com/Ossaert/
"Fuelled by hatred and disgust towards everything sacred, "Bedehuis" is a superbly written debut that balances an almost theatrical dramatic charge with a malignant atmosphere which permeates through every sound wave of the record."
---

Nur ein Jahr nach ihrem Debüt schlägt die Schweizer Black Metal Band AARA zu mit ihrem zweiten Album "En Ergô Einai", das im April dieses Jahres über ihr neues Label Debumur Morti Productions veröffentlicht werden soll. Im Vorfeld der Veröffentlichung von "En Ergô Einai" streamen sie den Eröffnungstitel "Arkanum".
https://www.facebook.com/Aara-941630312665011/
Die Band: "'Arkanum' is the prelude to the album. An acoustic spherical intro by V. (Blut Aus Nord, Yeruselem) leads the listener into the first chapter of the journey of man's search for knowledge and meaning in the times of enlightenment. For the first time, man is confronted with the idea of the existence of an individual, detached from religion and classes – driving forward the development of science and culture. A constant alternation of emotions and moods in the song structure portrays the rift between new and old, expresses the detachment from the conventional and euphoric mood. This is the beginning of a development that will plunge man into deep questions and the demand for significance. Man between the search for meaning and the bitter insight of his own insignificance."
---

Die Black Metal Band THOKKIAN VORTEX hat ein neues Lyric-Video zum Track "Traverse The Tonal" veröffentlicht. Der Song stammt vom kommenden Album "Thy Throne is Mine", welches am 29. Februar bei Non Serviam Records erscheinen wird. https://www.facebook.com/ThokkianVortex/
Mastermind Lord Kaiaphas states: "Thy Throne is Mine is simply the best Black Metal that I'm capable of creating thus far. As a whole, it's an album with songs that are catchy and memorable. I didn't want to make an album with every song sounding the same. For the lyrics of Banishing the Lion of Kutha I created a story based on Sumerian and Akkadian mythology. This song has a warlike feeling."
---

Die italienische Gothic Core Band LEVANIA hat das neue Video zu "Reflections", der zweiten Single aus ihrer letzten EP "Episode 0", die über Sliptrick Records veröffentlicht wurde, vorgestellt.
www.facebook.com/LevaniaOfficial
"Today, we all live in a sick society, we are losing sincerity, human relationships and empathy. Humanity is regressing to "homo homini lupus", but we have the opportunity to reverse this process with culture and art. In every single action we do we have a chance, leaving the instinct that leads us to the fear of the unknown or, thanks to art in all its forms, trying not to regress to a primitive status."
---

Die legendären Classic Doom-Ikonen CANDLEMASS, die zusätzlich zu ihrer kürzlichen Grammy-Nominierung gerade einen schwedischen Grammy für den 'Best Hard Rock'-Act gewonnen haben, gaben kürzlich die Veröffentlichung ihrer brandneuen EP mit dem Titel "The Pendulum" bekannt. "The Pendulum" wird am 27. März über Napalm Records veröffentlicht und enthält eine Auswahl an nie zuvor gehörten, unbenutzten Stücken, die aus den "The Door To Doom"-Aufnahmen stammen. Nun gibt es nach dem Titeltrack einen weiteren Song, "Porcelain Skull", zu hören.
www.facebook.com/candlemass
---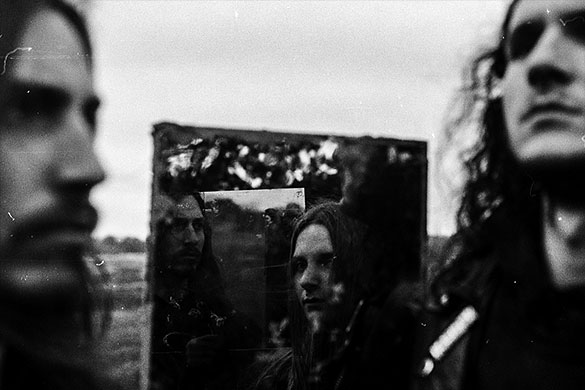 Die holländischen Black Metaller TURIA streamen ihr volles Album "Degen van Licht" auf dem YouTube Kanal ihres Labels Eisenwald veröffentlicht. VÖ ist am 14. Februar als CD, Digital und Vinyl . www.montturia.bandcamp.com
Turia's upcoming Degen van Licht is an ode to the ageless lure of the unyielding mountains, and an exploration of the sweltering warmth which encompasses these heights every summer. Crackling green pastures full of life morph into scorching fields of withered grass and decaying alpine herbs. Shrieks of lammergeiers prowling for the bones of decomposing creatures reverberate throughout the high summits. The purgatory potential of the massif is revealed when death prevails.
Witnessing these changes and enduring the delirious heat formed the basis for Degen van Licht. The maniacal drumming, tormented screams, and spectral guitars coalesce into a sound that will be familiar for longtime followers of Turia while further developing their signature psychedelic aural structures.
---